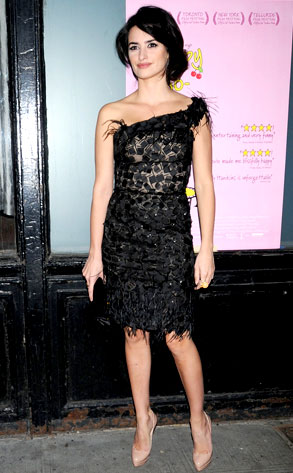 Arnaldo Magnani/Getty Images
Is it true that most stars are basically sponsored by a fashion icon? In other words, they don't pay for their clothing?
—Toby, England
What a timely, fashiony question to kick off New York Fashion Week, you fashionably timely person! So you mean when Penélope Cruz parades around in, as she says, "Ottth-car de la Renta," does she get to keep las ropas? Si.
"If a piece is worn on a red carpet or other public appearance," says a rep from fashion PR firm HSM, "the celebrity definitely gets to keep it." (HSM client KRMA has been supplying free togs to Katy Perry and Pink.)
As for how you can get so lucky, darling: "Get your acting credits going, get out there. Or if you marry Orlando Bloom, you're probably getting some free clothes."
How much does the average A-lister assistant make?
—The Wackness, via Twitter