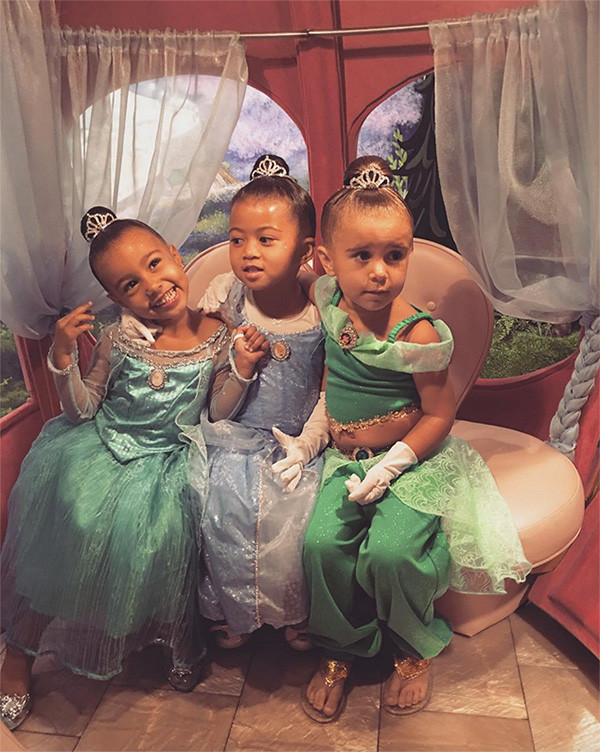 Instagram
North West e Penelope Disick, filhas de Kim e Kourtney Kardashian, sempre são vistas juntas, e na quinta-feira, 19, não foi diferente. North e Penelope visitaram a Disneylândia, na Califórnia, e se transformaram em duas lindas princesas!
NORTH WEST E PENELOPE DISICK USAM APLIQUE NO CABELO E CRIAM POLÊMICA
Acompanhadas por Ryan Nguyen, filha de Tracy Nguyen, as herdeiras de Kim e Kourtney se fantasiaram de Princesa Elsa e Jasmine. "As meninas viraram princesas com o Bibbity Bobbity Botique! Eu nunca vi nada mais doce! Obrigada, Disneylândia, pelas mágicas lembranças", escreveu Kim no Instagram.
NÃO PERCA A ESTREIA DA NOVA TEMPORADA DE KEEPING UP WITH THE KARDASHIANS, DIA 24, ÀS 23H. SÓ NO CANAL E!