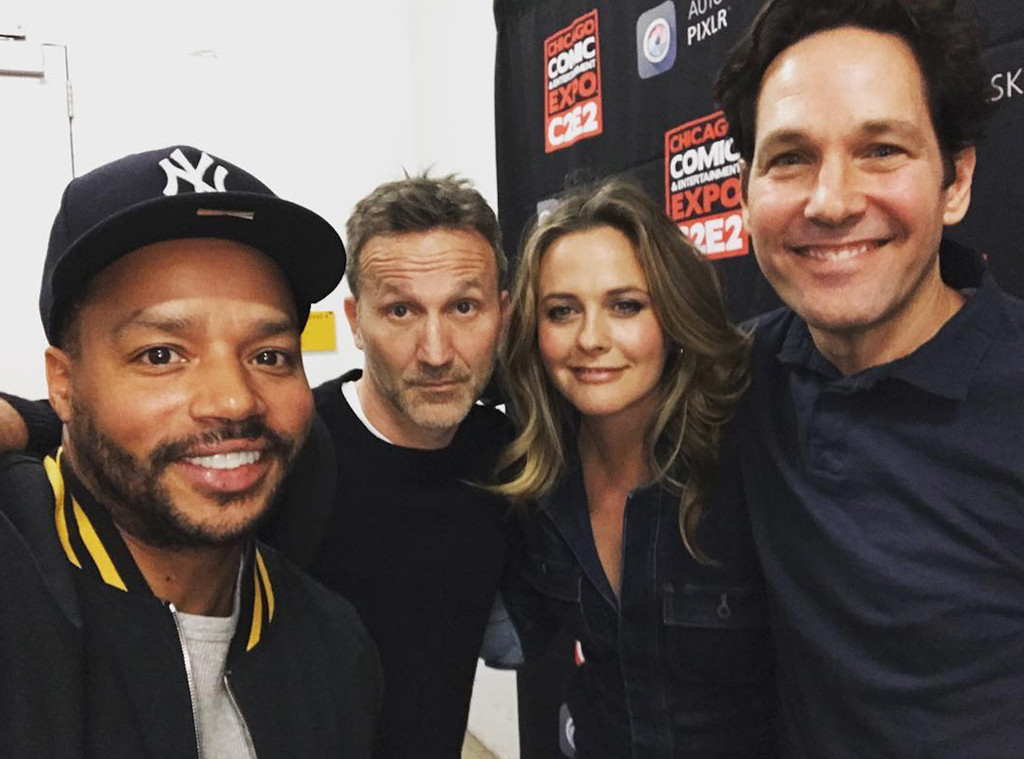 Breckin Meyer/Instagram
Se você ama o filme clássico dos anos 1990, As Patricinhas de Beverly Hills, então segura a emoção! O elenco do filme se reuniu durante painel da Chicago Comic and Entertainment Expo nesse final de semana e contou um monte de segredos sobre o filme. 
Alicia Silverstone, que interpretou a protagonista Cher, contou que na vida real não tinha nem um pouco a ver com sua personagem consumista. "Como um ator olhando para isso, eu tipo tinha uma camiseta verde e um par de jeans eu eu usava todo santo dia. Eu não entendia porque alguém iria ligar para suas roupas. Não era assim comigo", disse ela. 
Breckin Meyer, que deu vida a Travis, contou que realmente mostrou suas habilidades no skate na audição e que estudou na mesma escola que Alicia na vida real, apesar de não terem se conhecido. OMG!
Através do Instagram Donald Aison mostrou a reunião do filme com seus colegas de elenco. A legenda? Não poderia ser outra: "Rollin' with the homies", refrão da música que Tai (Brittany Murphy) canta em uma festa no filme. 
Falando em Donald, que deu vida a Murray, Breckin contou que em um momento das gravações, o ator raspou todo o meio de sua cabeça, deixando apenas cabelo na parte de baixo, e várias cenas tiveram que ser gravadas com bonés e chapéus. Aposto que você não notou nada na cena em que ele ensina Dionne (Stacy Dash) a dirigir na rodovia, né?
E essa cena ainda reservou mais uma revelação: "Eu me lembro desse dia porque foi quando eu tive que beijar Stacy Dash... então eu tive que me preparar", disse Donald.  
Veja abaixo os incríveis papéis da TV que quase foram de outros atores: