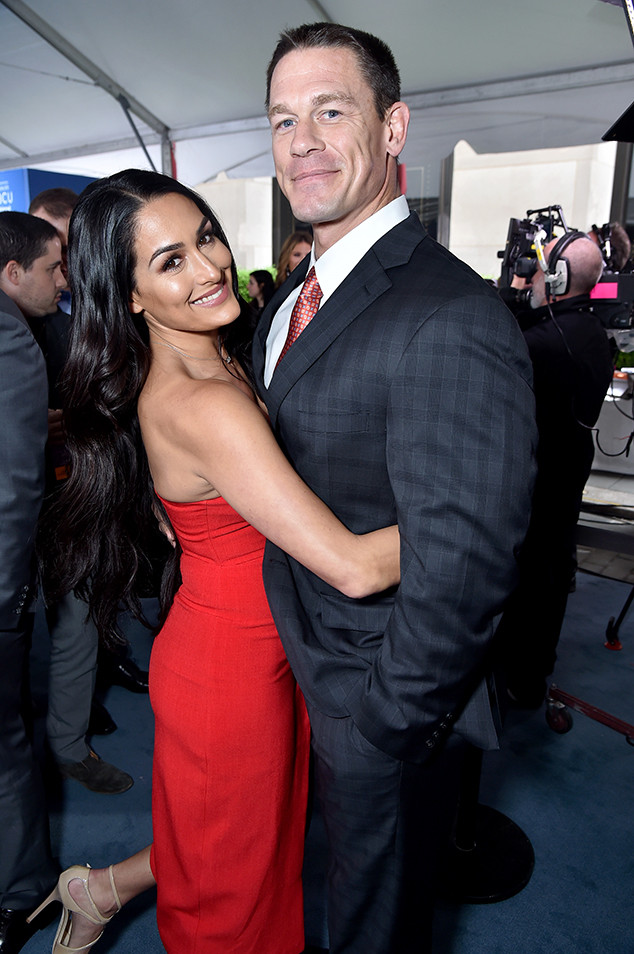 Theo Wargo/NBCUniversal
It's been a year since WWE's favorite couple, John Cena and Nikki Bella, got engaged live at WrestleMania 33! And since the epic proposal was captured on Total Bellas, the stars haven't been able to stop gushing about each other.
While it seemed like John was never going to get married again, fans saw John change his mind over the course of a few years. But just because he's ready to tie the knot, doesn't mean he's going to buckle down and have kids or a bachelor party for that matter!
Through all their ups and downs, and the countless times they've changed their minds on matrimony, the couple stayed together and ultimately got stronger.