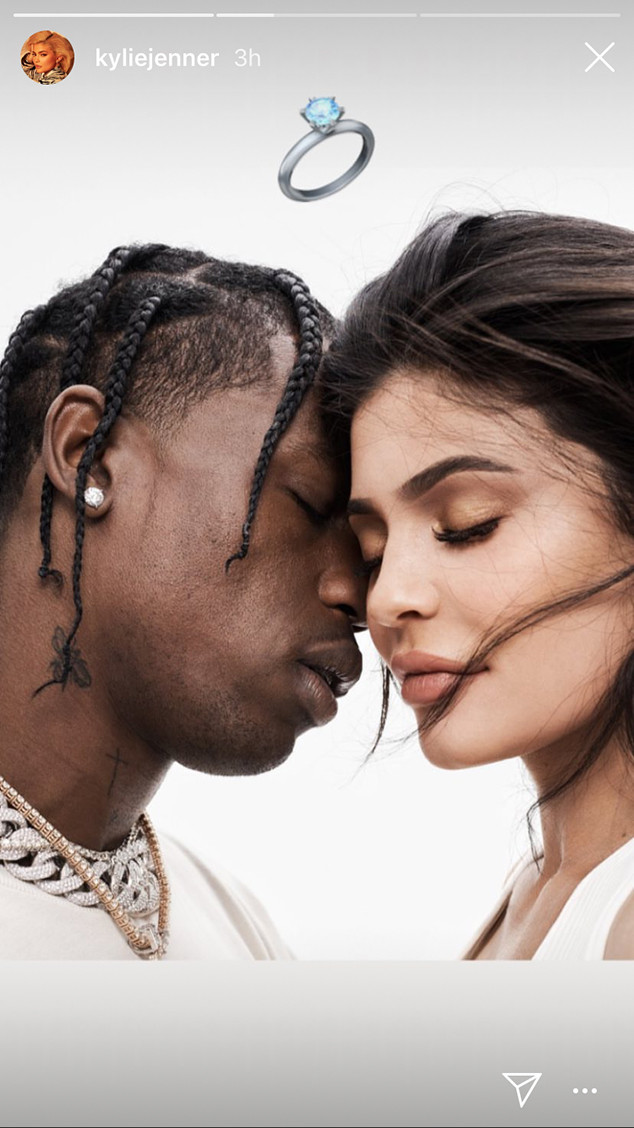 Instagram
We see you Kylie Jenner!
On Monday afternoon, the Keeping Up With the Kardashians star took to Instagram Stories to congratulate Travis Scott on having the No. 1 song and album.
But in the process, Kylie got some fans speculating about her relationship status with the A-list rapper.
Don't worry! It's not trouble in paradise for this famous duo. Instead, some are thinking an engagement after she posted the ring emoji.
While both parties are keeping fans guessing, it's important to note this isn't the first time Kylie has used the emoji in various posts. And this is also the proud mom who calls Travis "hubby" even though they aren't married—yet.