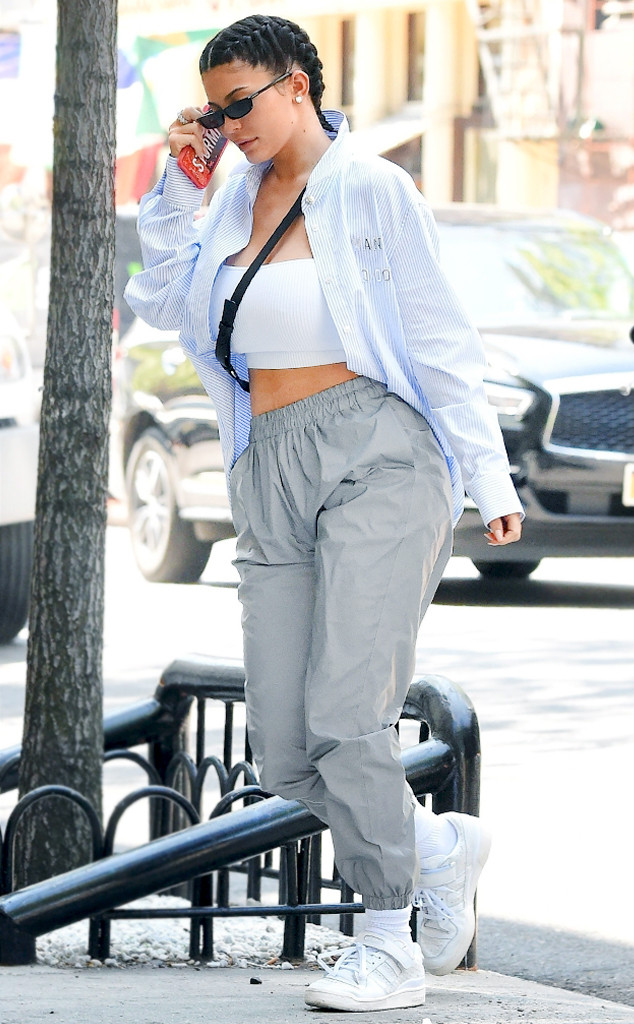 JosiahW / BACKGRID
Kylie Jenner is joining in on the fitness craze.
A source tells E! News, "Kylie has never been a fan of working out in the past, but has recently started a new routine and has been trying to be very consistent."
Understandably, the new mom has noticed some changes in her figure since giving birth to daughter Stormi Webster in February and "loves her body after having baby Stormi, but wants to tone and tighten up areas that she feels are different now." So, after seeing the success her sisters have had with their own fitness regimes, the reality star is following in their lead.
To keep things interesting and fun, the 20-year-old likes to do a "lot of HIIT (high intensity interval) training and needs to be constantly switching up the moves." It also helps that the makeup mogul has turned the sweat-inducing activity into a "really fun family event in the mornings."