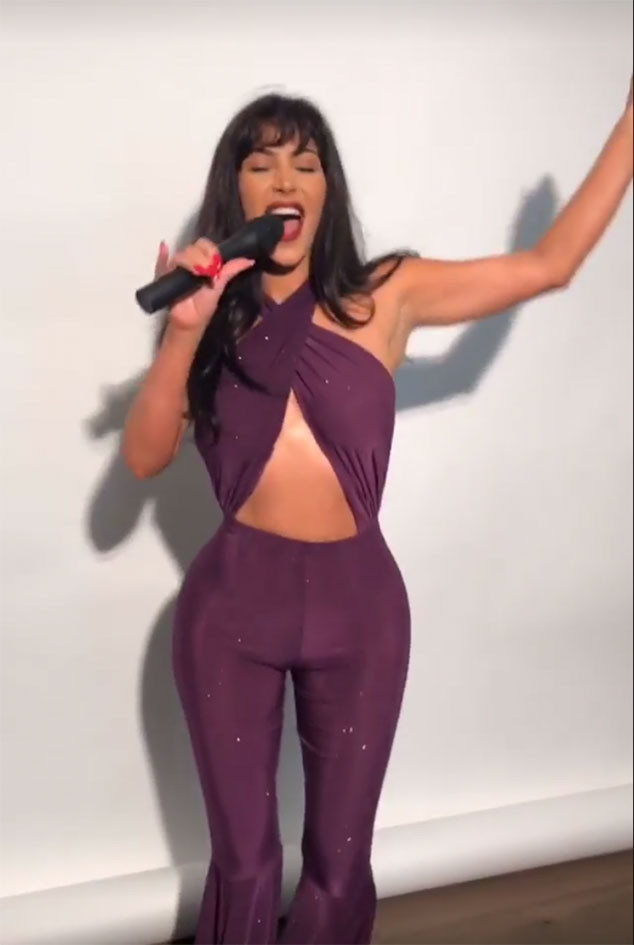 Instagram
Kim Kardashian got her groove on.
In honor of her final costume for Halloween, the reality star completed her lineup of iconic songstresses by dressing up as the late queen of Tejano music, Selena Quintanilla. Donning a copy of her legendary sparkling purple bodysuit and styled with Selena's signature brunette bangs, the mother of two channeled the musician as she twirled around with a mic in hand and shared her faux performance with the world on social media.
The 37-year-old star was clearly having a blast in her costume as she posed for the camera, smiling from ear to ear. As she tweeted while debuting the look, "My fave Selena!!!!"
Kardashian clearly had a theme in mind when she planned this year's Halloween getups. In addition to Selena, she dressed up as musical queens Cher, Madonna and Aliyah.