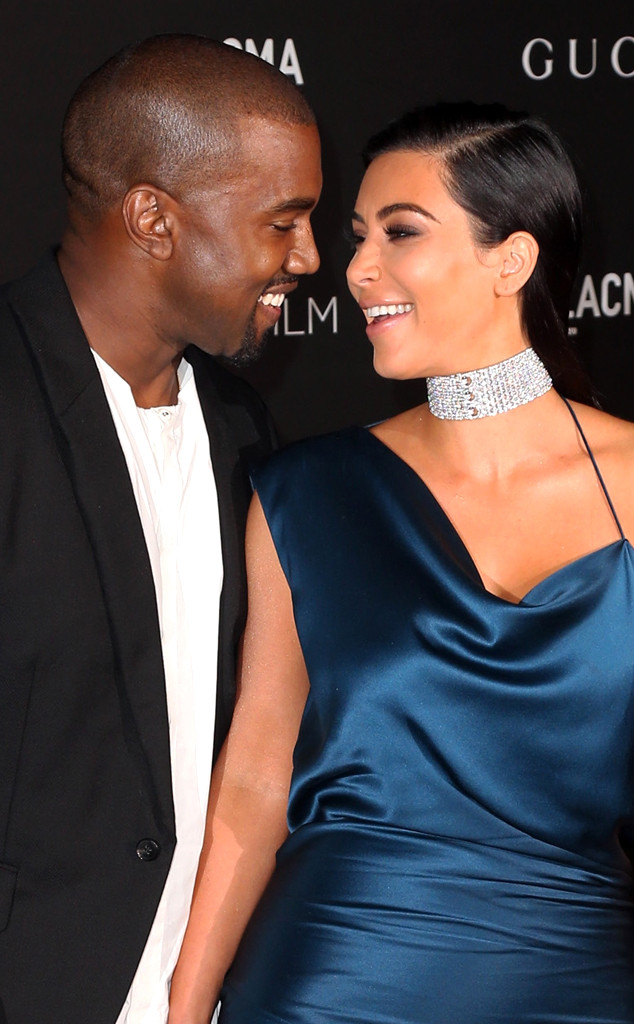 Frederick M. Brown/Getty Images
Less than two weeks ago, Kim Kardashian and Kanye West welcomed their second baby, Saint West, into the world. Nearly the entire Kardashian clan has been offering a helping hand to the new family of four ever since.
"Saint is a really happy baby," a source exclusively shared with E! News. "North and Kourtney's kids love seeing Saint. Kourtney and Koko are helping Kim and giving baby Saint major love."
When Kourtney's youngest son Reign Disick celebrated his first birthday, Kim revealed her wishes for his future relationship with his little cousin.
"I can't wait for you & Saint to be bff's!" she wrote on Instagram.
Despite Saint's cheerful disposition, mom and dad haven't had the easiest time getting him down for bed.
"It's been some sleepless nights for the two of them still," the source revealed.