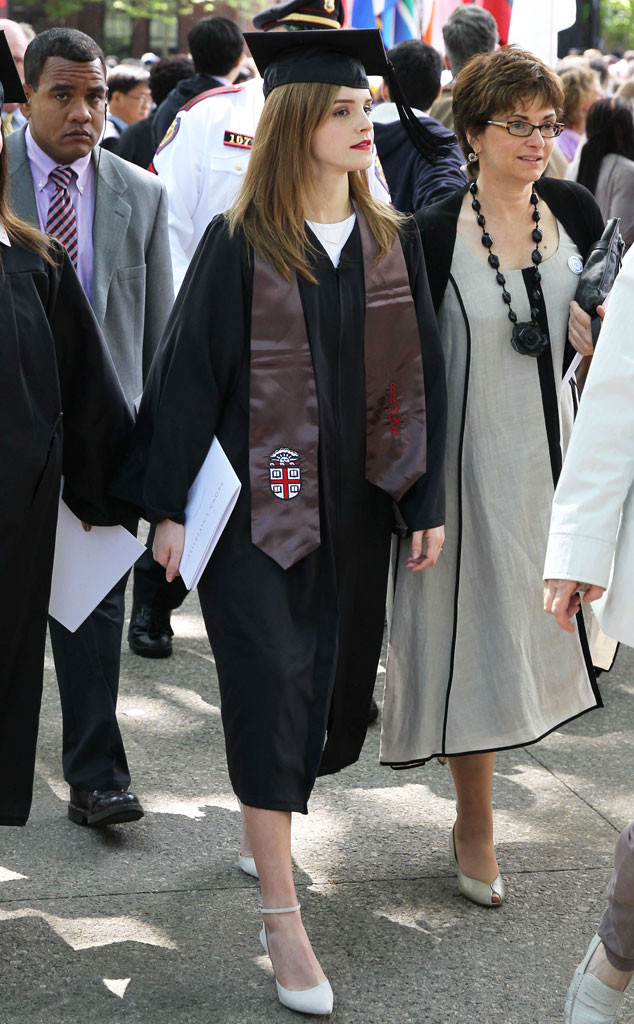 Patriot Pics/FAMEFLYNET PICTURES
Either we're totally under Emma Watson's spell or the Noah star has somehow turned your basic cap and gown into a piece of college-themed couture.
We know there's technically nothing different about this black, zip-up sack the Potter alum wore to her Brown graduation, but doesn't the shape somehow seem slimmer? And the sash somehow richer? And the cap somehow less like an ugly, awkward mortar board? We wouldn't be surprised to learn that the British beauty had her pomp and circumstance costume tailored on Savile Row, but chances are this is just a case of expert accessorizing.