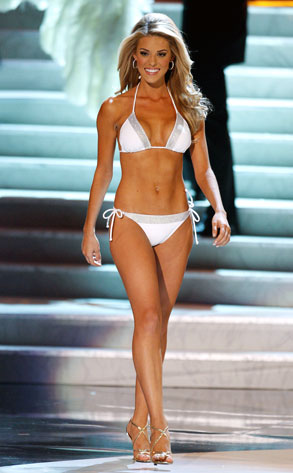 AP Photo/Eric Jamison
TMZ reports that Carrie Prejean is being sued by a "Christian focused" PR firm. The company, A. Larry Moss Communications, claims that Prejean contacted them to help spread her "biblically correct" message.
The firm says that they logged "hundreds of hours" helping her and that she never paid her bill...which was $64,857. That's a lot of money to pay to "spread a message."
Judging from the video that her ex-boyfriend leaked, she spreads other things for a lot less—and it certainly didn't cost her any money to spread the message that she's an idiot.