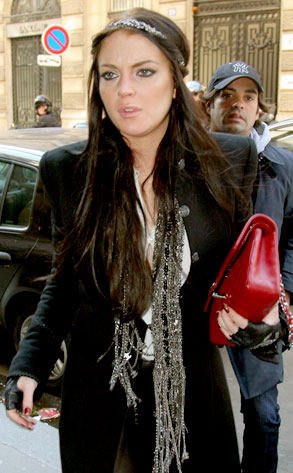 ANG/Fame Pictures
Lindsay Lohan was reportedly in talks to design handbags for…wait for it…Ed Hardy. Obviously this is due to the overwhelming response to her line of leggings, or her collaboration with Emanuel Ungaro that went so well, they dropped her.
Lohan herself has since denied the report, but she should probably rethink her game plan. I can't think of a better face for Ed Hardy than Lindsay Lohan, so this could be a match made in white-trash heaven. Not since Jon Gosselin has Christian Audigier found a better yin for his tattooed yang.
The only problem is that I don't know if she should be designing purses. Those are usually meant to carry credit cards, which I doubt she's allowed to have, and powder…but not the kind she's grown accustomed to.