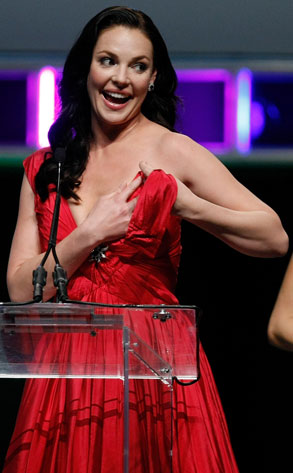 Ethan Miller/Getty Images
Katherine Heigl was recently accepting an award for Showest's Female Star of the Year when one of the straps on her dress broke. Luckily, little Billy Bush was there to hold her strap up, which is probably the closest he's gotten to a woman's breast in years.
I'm sure Heigl was glad he was there to help. Usually it's only on St. Patrick's Day that you get surprise assistance from a leprechaun.