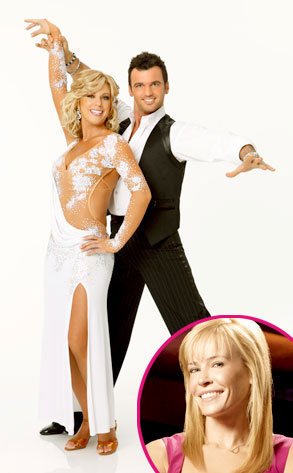 ABC/CRAIG SJODIN
There have been several reports that Kate Gosselin is acting like a "diva" on the set of Dancing With the Stars. Kate recently fired back that those rumors are "unfounded" and "ridiculous," which are two words that one could also use to describe both her hair and the fact that she's even on television. Kate claims that "if you meet me…I'm just like moms everywhere working."
First of all, if the "meet me" part is a request, I respectfully decline.
Second, you can't claim that you're like other moms. Most moms have real jobs. In fact, there's only one other type of mom that dances around in tacky costumes and gets paid for it. They're usually named after a car, and it rhymes with "Jack Tripper," but without the first part.