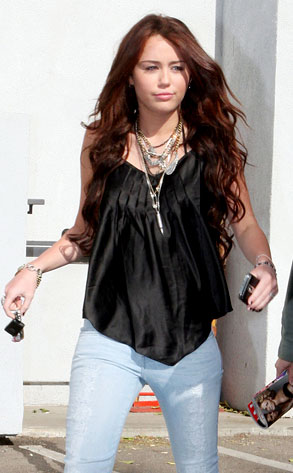 Matt Symons, PacificCoastNews.com
In a recent interview, Miley Cyrus discussed her hopes for the future. She is promoting her new movie The Last Song, and she wants this to be the beginning of a long-running career as a movie star. She said that this role was a "test" for her to decide what she really wants to do, and she loves making movies. She still loves music, but she feels it's her security blanket and doesn't "want to always fall back" on it.
First of all, if a music career is your "fall back," you can't complain. I don''t know how to do anything else, and if things start to go south for me at this point, the only thing I have to fall back on is my back…or a possible cashier gig at the local Rite-Aid.
Second, I thought Hannah Montana was the actor in that family. If Miley gives up music, what am I going to listen to during my time alone with the showerhead?