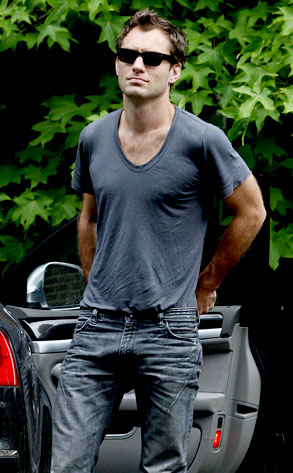 RAMEY PHOTO
Jude Law has reportedly finally met his five-year-old daughter Sophia. According to The Sun, Jude flew to Miami where the little girl is living with her mother, or as I like to call her: the woman that Jude Law forgot to wear a condom with.
The story doesn't indicate if Jude was excited to meet his child, but it does say that he first met with a lawyer who drew up an "agreement" for him before he met her. What…a father.
At first I felt so bad for this little girl, then I thought: well hey, at least her dad isn't dating Sienna Miller. Then I felt bad again.