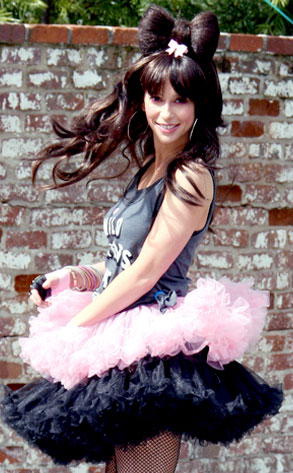 Matt Symons, PacificCoastNews.com
Jennifer Love Hewitt and her friends got decked out in '80s outfits for her '80s-themed 31st birthday party. Last year, she dressed up as Holly Golightly from Breakfast at Tiffany's…then proceeded to have breakfast at Tiffany's.
The only time it's acceptable to dress up in a costume on your birthday is if you happen to have been born on Halloween. I also don't believe in "theme parties" unless the theme is Belvedere and the party is for me.
The biggest surprise is that nobody seems to have caught Jamie Kennedy on camera in a ridiculous outfit. I mean, they have…but that wasn't Jennifer's birthday party; that was just a Tuesday.