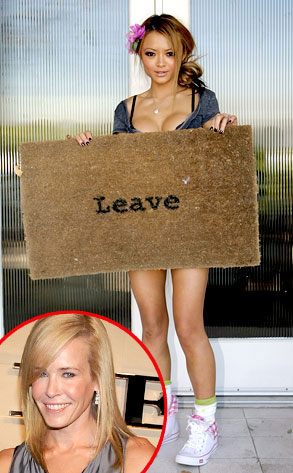 Matt Smith, PacificCoastNews.com; Jordan Strauss/Getty Images
Tila Tequila loves Twitter. She has recently used it to announce a pregnancy that nobody can confirm, a miscarriage that we aren't sure could happen since nobody can confirm the pregnancy and, in an interesting development, she just used it to announce her "retirement from being a star" so that she can focus on the possibly existing baby.
She probably should have announced that she was in fact a "star" before she retired from being one. That might have helped to avoid confusion.
The question I have is: Can Twitter "retire" from her? You don't make any sense, Kitty Kat. Just do us all a favor and retire from life.