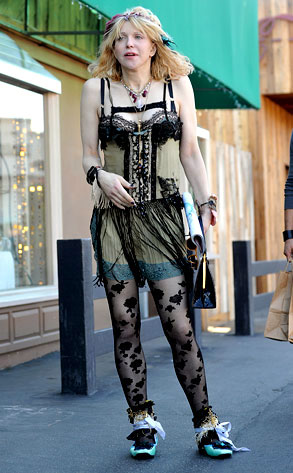 Splash News
Courtney Love recently said something that actually makes sense in an interview. She admitted that she is "not a very good celebrity."
That's putting it mildly. I might have replaced "celebrity" with "person," but at least she's on the right track.
She also admitted that she could never have a perfume. She said she didn't know what it would be called. That's something I can help her with. How about Not Great?