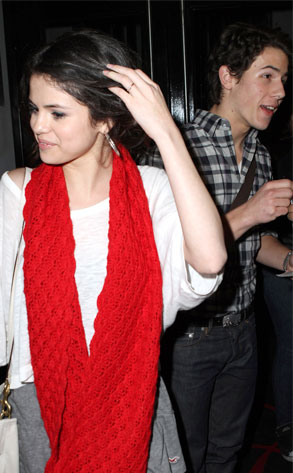 Ramey
Star Magazine reported that Nick Jonas and Selena Gomez were taking part in some pretty heavy PDA while out to dinner. Apparently they "shared kisses" and were "caressing" each other all night.
Nick's awkward brothers Kevin and Joe were reportedly with them and asked the hormonal teens to stop pawing each other, because other diners were starting to "get annoyed."
I'm going to go out on a limb and say that the PDA had nothing to do with why the diners were annoyed.