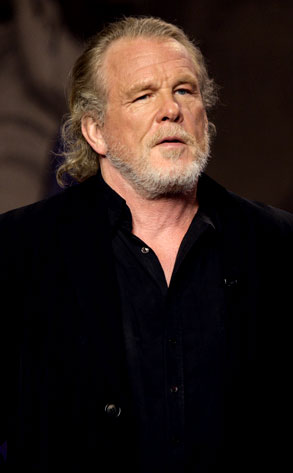 Paul Drinkwater/NBCU Photo Bank via AP Images
RadarOnline caught Nick Nolte wandering around Venice looking through garbage. Venice, California, that is…I don't think he's allowed out of the country.
Nolte went through trash cans outside of people's homes claiming that he was looking for a "bag" that he had lost. Hinting to what was in the bag, Nolte said somebody had probably "swallowed a bottle of Xanax by now…and a beer or two."
I feel bad for him. He's already lost his dignity, now he lost his fun bag? I would like Nick to know…if I had found that bag, I would have returned the beer.