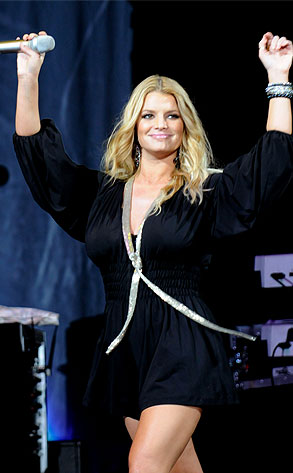 Kevin Mazur/ Getty Images
Jessica Simpson took her Rascal Flatts opening act to Madison Square Garden last night, and it was a good news/bad news scenario.
According to Newsday, she remembered all her song lyrics, made no desperate dedications to Tony and didn't cry a single time—no Grand Rapids repeat here.
But it wasn't all positive. While she was smart enough to leave her high-waisted chili cookoff jeans at home, she had to go and ruin a seemingly harmless outfit by wearing something just as bad: a skort. Naturally, she explained this to the audience in an effortlessly elegant manner that has become her trademark:
"I've had times when my pants split right down the middle when I bent down to reach a note. That's why I'm wearing a skort—not a skirt, not a short—just so they wouldn't split."
At least she's...um, honest?