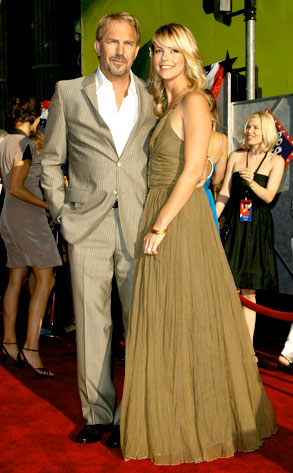 Jordan Strauss/ Getty Images
Sonny days are here again for Kevin Costner.
The Swing Vote star welcomed his second child with wife Christine Baumgartner, son Hayes Logan Costner, in Los Angeles Thursday night.
Little Hayes tipped the scale at 8 pounds, 15 ounces and while it's just the second stork arrival for the couple, it's the sixth child for Costner overall.
The 54-year-old star and the 34-year-old handbag designer welcomed their first child, son Cayden Wyatt, back in May 2007.
Costner also has three other adult children from his previous marriage to Cindy Silva, and one son from a prior relationship with socialite Bridget Rooney.