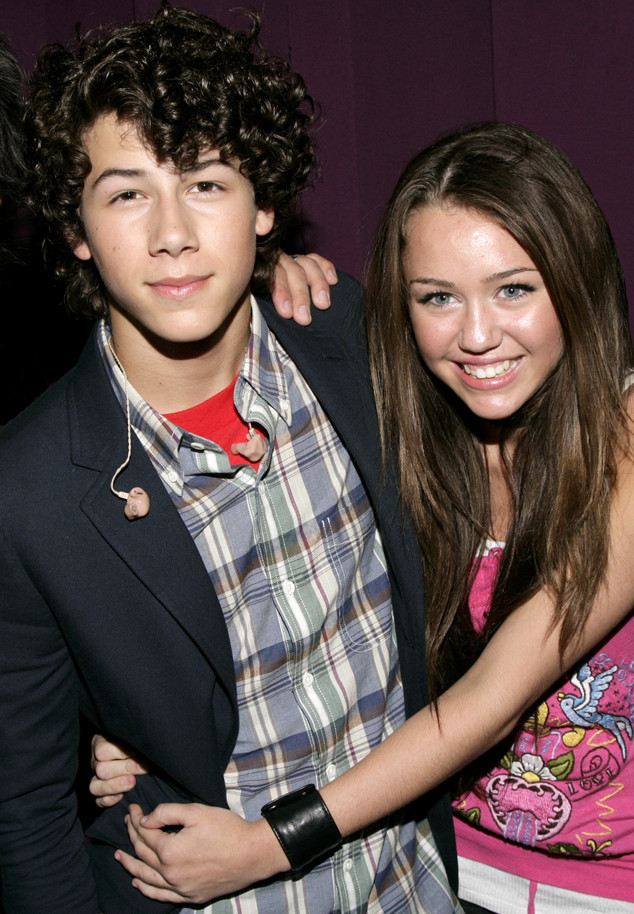 Mathew Imaging/FilmMagic
Years before Liam Hemsworth came into Miley Cyrus' life, Nick Jonas got her in chains for his love.
The two 26-year-old singers dated for more than two years when they were teenagers, until December 2007. Cyrus and Hemsworth made their public debut as a couple more than two years later and got married just before this Christmas holiday. Jonas wed actress Priyanka Chopra, 36, early this month.
"We became boyfriend and girlfriend the day we met," Cyrus had told Seventeen about Jonas in comments posted in the magazine's September 2008 issue. "He was on a quest to meet me, and he was like, 'I think you're beautiful and I really like you.' And I was like, 'Oh, my gosh, I like you so much.'"
At the time, she did not rule out getting back together with Jonas.
"Maybe he'll be my best friend for the rest of my life or maybe I'll end up marrying Nick Jonas!" she said.