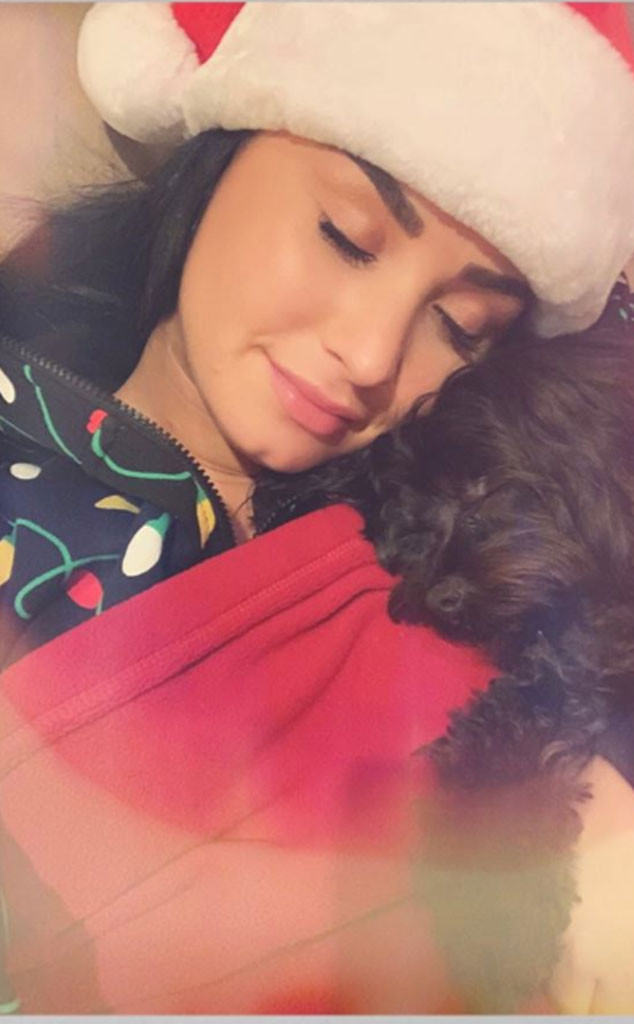 Instagram
Demi Lovato spent her Christmas surrounded by her family and loved ones—especially her dogs.
The "Confident" singer shared photos and videos from her Christmas Eve and Christmas morning, which included fun activities like cookie decorating on Monday night. On Tuesday morning, she and her sisters Dallas Lovato and Madison De La Garza as well as her mom Dianna De La Garza and step-dad Eddie De La Garza unwrapped presents and were elated about their gifts.
All of their dogs had a huge presence in Demi's Instagram Story, including her pup Batman. She posted one selfie snuggling up with her little furball Batman as he rested his head on her chest. It looked like the comfiest of cuddle sessions!