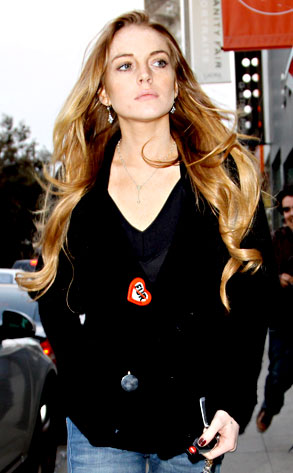 APG/X17online.com
PET PAL: Lindsay Lohan, walking through Hollywood Tuesday with an antifur pin on her jacket, followed by a quiet night with gal-pal Samantha Ronson at the Dark Room bar. Says a spy, "Shane Powers from Survivor: Panama was hanging out with them and giving Lindsay a hard time for sucking at pool."
HOUSEWARMING: Vanessa Hudgens, shopping at Crate & Barrel at the Grove mall in L.A.
LADIES ROOM: Drew Barrymore, catching the Cat Power show at Hollywood's Avalon venue with Ellen Page. FYI: Page stars in Barrymore's upcoming directorial debut, Whip It!
What was Selena Gomez doing partying at a nightclub in downtown L.A.? Don't worry, it was all very PG.