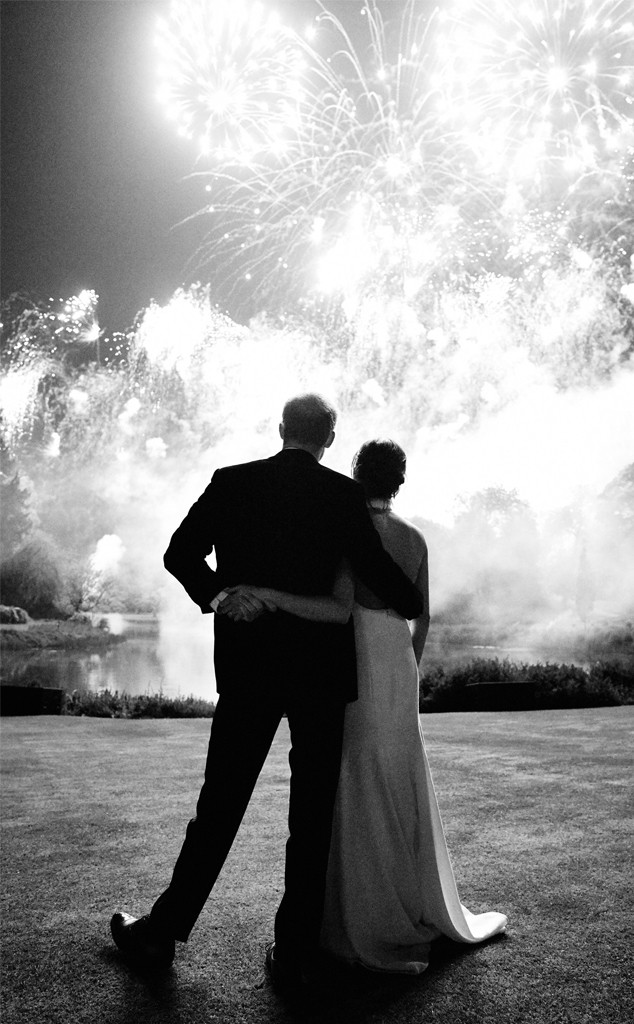 Chris Allerton/PA Wire
Critical tweets of Meghan Markle, we meet again.
To no one's surprise, Meghan's half-sister Samantha Markle slammed the Duchess of Sussex and Prince Harryafter the couple released their Christmas card on Friday.
It wasn't so much what Meghan and Harry's holiday card said that gave Meghan cause for critique, but instead what it didn't say. Or, rather, what it didn't show.
The Duke and Duchess' Christmas card featured a never-before-seen photo of the couple on their wedding night as the two of them stared off into the distance looking at fireworks. Meghan and Harry's arms are intertwined, but we only see them from the back. Their faces aren't visible.