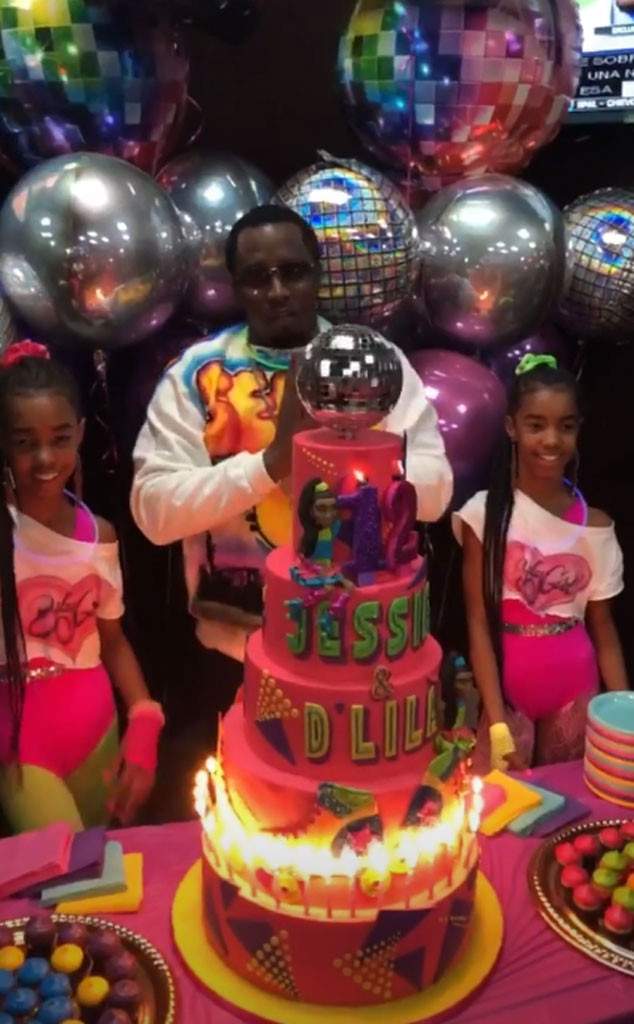 Instagram
Sean "Diddy" Combs is feeling positive amid a particularly dark and difficult month.
The rapper shared a number of videos and photos on his Instagram Story Friday night of the 80's-themed birthday party he threw for his twins D'lila Star and Jessie Jameswhom he had with his ex-girlfriend Kim Porter. Porter was found dead on Nov. 15, and her cause of death remains "under investigation" although the autopsy has been completed.
D'lila and Jessie are turning 12 on December 21, but Diddy threw the party earlier because of the holidays and so it could coincide with "Kim Porter Day", which is Dec. 15—her birthday. "I need to clarify tomorrow is Kim Porter Day, worldwide, worldwide, worldwide, midnight December 15th, we only gonna go up through the grace of god," he said in his Instagram Story.