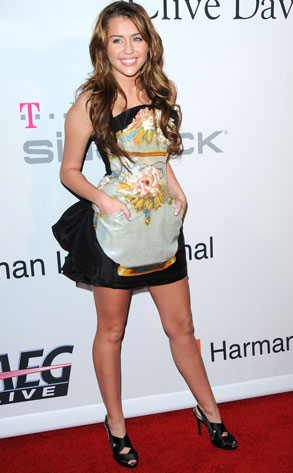 Michael Williams/startraksphoto.com
Saying sorry apparently isn't nearly enough for some people.
A Los Angeles woman has filed a class-action lawsuit against Miley Cyrus on behalf of the city's entire Asian Pacific Islander population, all of whom she claims are entitled to civil rights damages because of Cyrus' now infamous photo of her and some friends slanting their eyes.
According to Lucie J. Kim, she and her unwitting coplaintiffs—about 1 million in all, theoretically—are each entitled to $4,000 in damages.