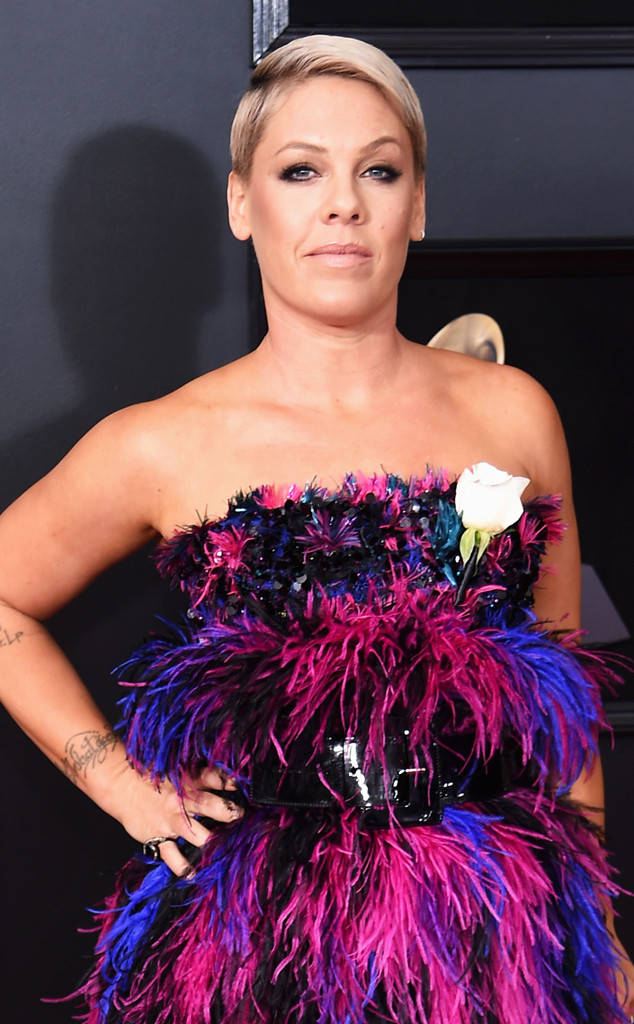 Dimitrios Kambouris/Getty Images for NARAS
Pink's response to a criticizing stranger was just like fire.
The social media clash began after the Grammy-winning songstress shared an adorable photo of her 1-year-old son, Jameson, with chocolate on his face and hands. "Chocolate is good for babies right? Help me Instagram, we can't possibly parent without you."
Naturally, the photo and the star's caption caught people's attention, including one woman who took aim at Pink's husband, Carey Hart. "Sarcasm I love as I am too but with your husband being in the spotlight so often with his complete lack of regard for proper care or concern at times with your kids, this comment isn't funny, albeit Jameson is adorable. I love your music, your kids are beautiful but your husband, I'm sory, lacks the responsibility your kids need in his care. I know, hit your fave button. I'll miss your posts."