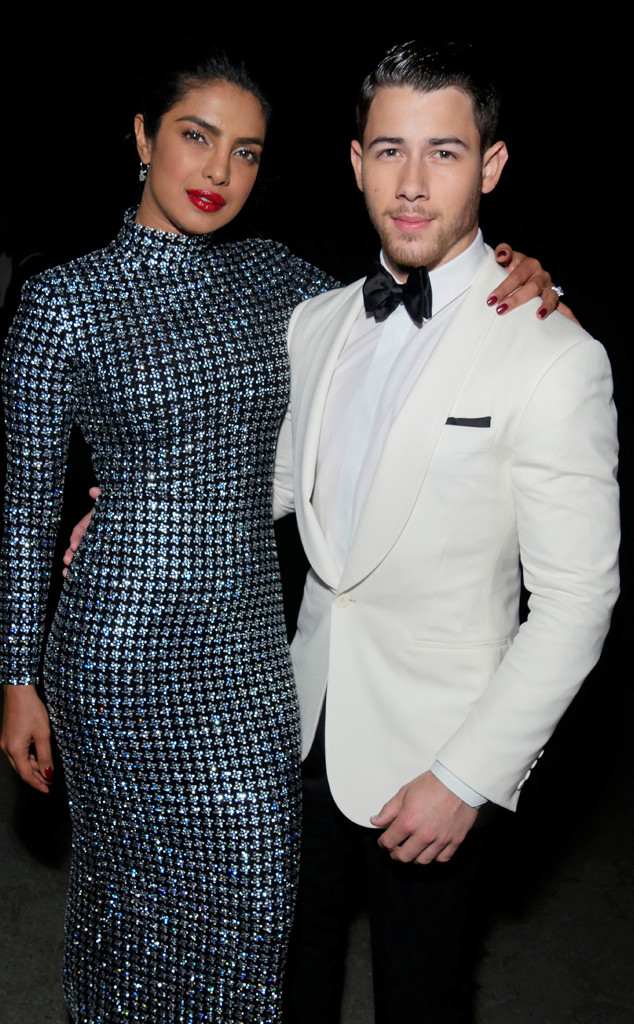 Swan Gallet/WWD/REX/Shutterstock
Are Nick Jonas and Priyanka Chopra ready for babies?
The singer and actress recently tied the knot in India during two ceremonies, a Christian ceremony on Dec. 1 and a Hindu ceremony on Dec. 2. Now, Jonas is opening up about his future plans and wanting to start a family.
"I definitely want to be a father someday," Jonas shared during an interview for Spotify's The Rewind with Guy Raz, posted Thursday. "I think that's a real dream, and I think I have had to grow up pretty quick. With that, you could look at it two ways, you could say that was unfair, or you could say it has given me some real perspective at an early age."