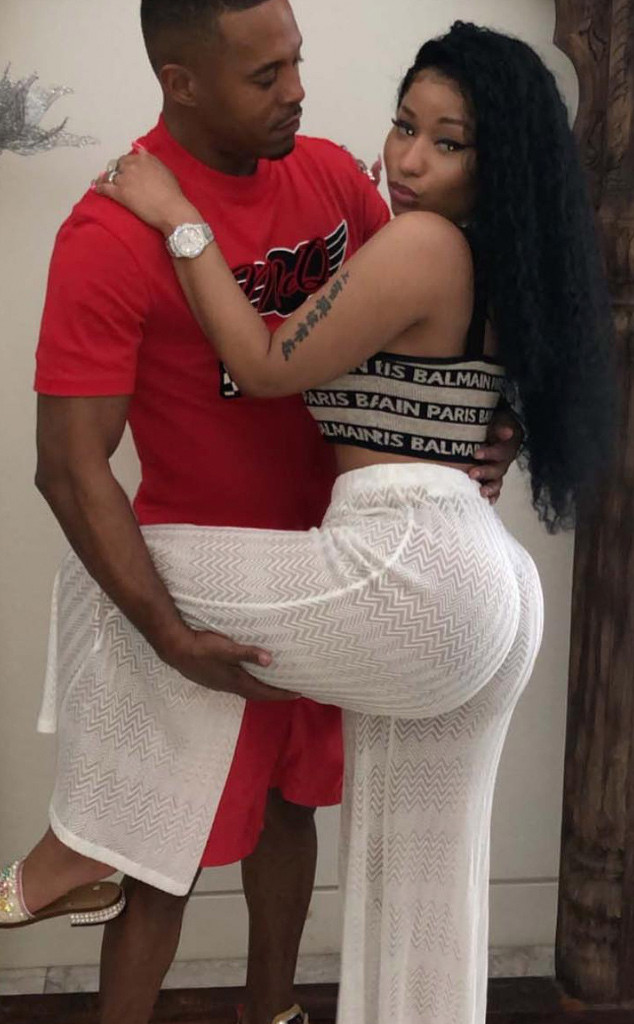 Instagram
It's only been a short period of time since Nicki Minaj and Kenneth Petty made their relationship Instagram official, but new details have already emerged about the Queen superstar's new beau.
Over the weekend, Minaj posted photos with Petty on social media, showing the duo celebrating her birthday together. Minaj, 36, captioned one photo with Petty, 40, with Adele lyrics, writing, "Did you ever make it out of that town where nothing ever happens?... it's no secret... that the both of us... are running out of time..."
Amid the romance rumors, many Minaj fans have expressed concern over the relationship, considering Petty is a registered sex offender in New York state.