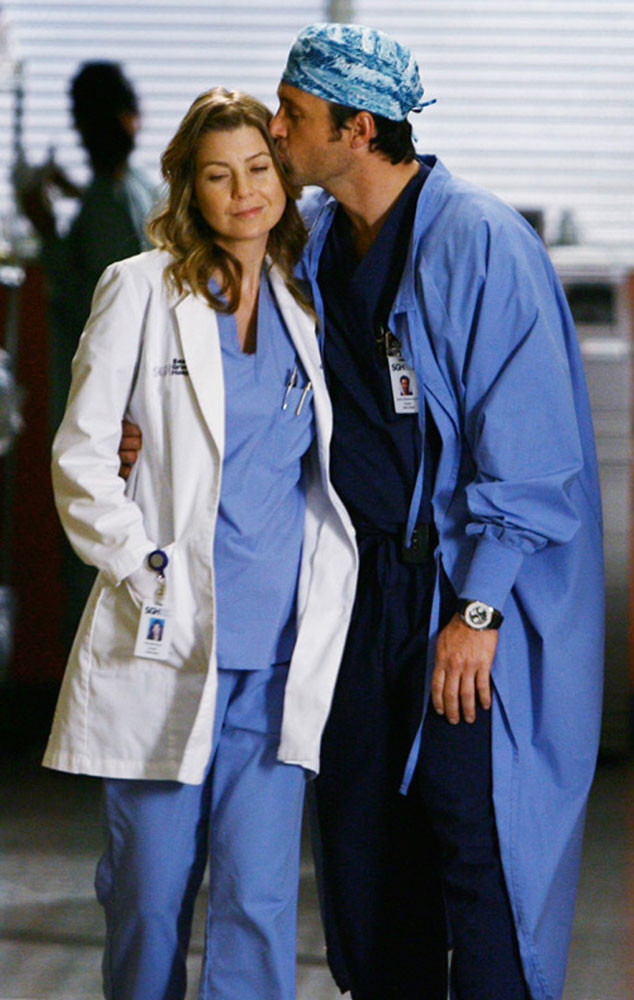 ABC
Ellen Pompeo is opening up about the state of her friendship with her former co-star, Patrick Dempsey.
Dempsey, who played Dr. Derek Shepherd on the ABC show for 11 seasons, exited the series in 2015. During the latest episode of Red Table Talk with Jada Pinkett Smith, Willow Smith and Adrienne Banfield-Norris, Pompeo is asked about her former co-star when she picks a question out of a bowl. Her question reads, "Are you and Patrick Dempsey still friends?"
"We haven't spoken since he's left the show," Pompeo shares. "I have no hard feelings toward him, he's a wonderful actor, and we made, you know, the best TV you could make together."