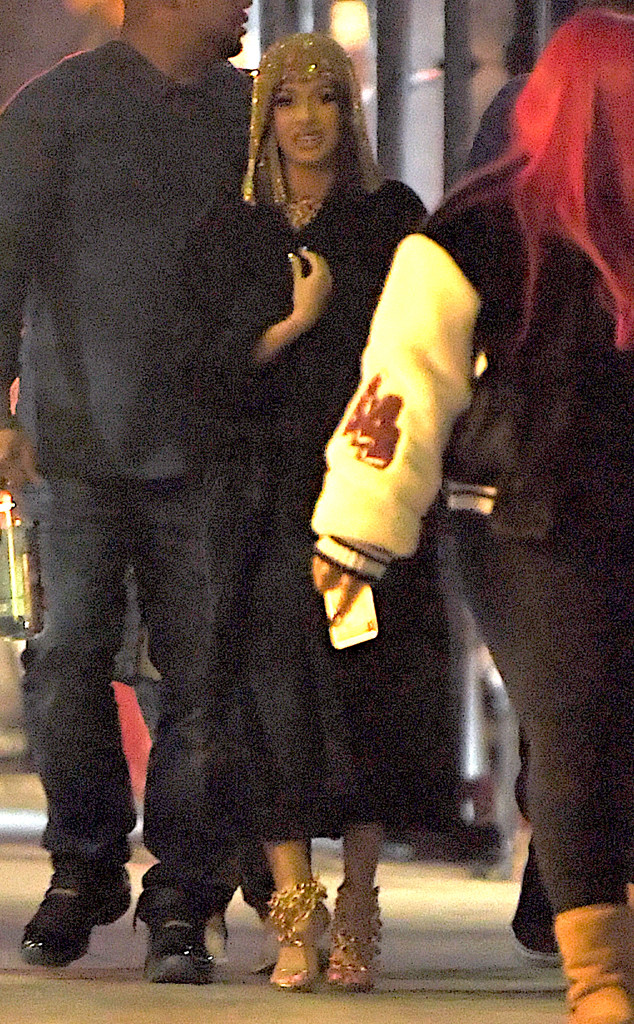 Splash News / SplashNews.com
Cardi B was spotted on the set of her music video over the weekend.
The "I Like It" rapper was photographed in Brooklyn on Sunday evening for the video shoot, wearing a robe, heels and a headpiece. The outfit is raising eyebrows as the headpiece bares a resemblance to one Nicki Minaj recently wore on the cover of her Queen album.
It was just last week that Cardi was spotted donning a rhinestone ensemble on the set of her music video in Miami. The outfit had fans comparing it to Minaj's attire that she wore in her and Future's "You Da Baddest" music video in 2017.