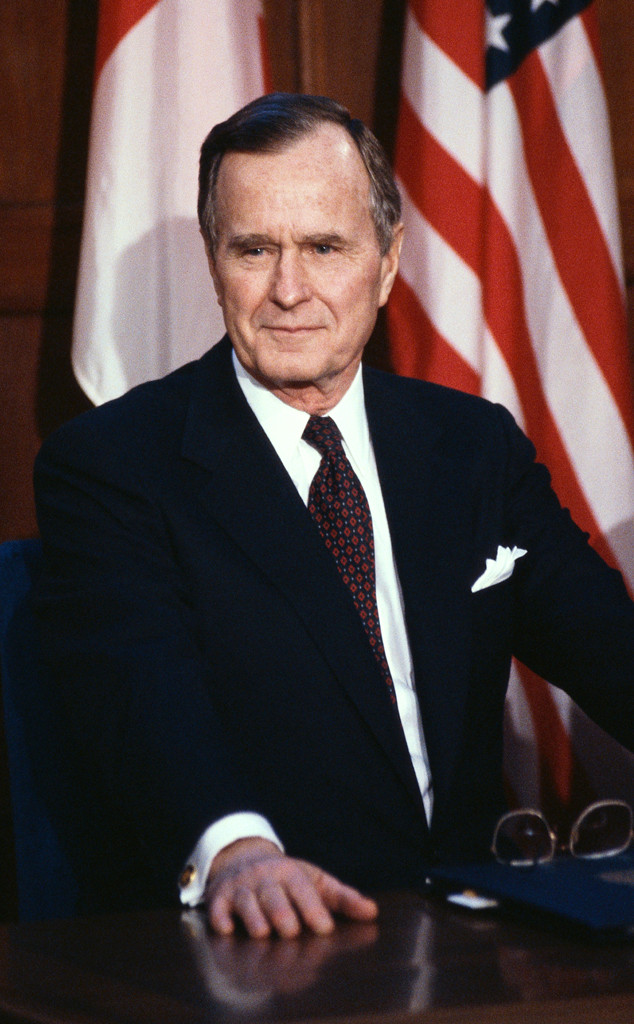 Christopher J. Morris/CORBIS/Corbis via Getty Images
President George H.W. Bush was buried on Thursday next to his wife of 73 years, Barbara Bush, at the George H.W. Bush Presidential Library in College Station, Texas. The elder President Bush died on Friday night at the age of 94 due to Parkinson's disease.
He occupied the White House from 1989-1993, only to have his son George W. Bush move in a few years later in 2001 as the 43rd president.
Bush's body arrived back in Texas Wednesday night after landing in Washington, D.C. on Monday. His casket lain in state at the U.S. Capitol Rotunda starting on Tuesday where many people paid their respects to the 41st president, including his former service dog, Sully. The golden Labrador pulled at the nation's heartstrings when he was photographed in front of Bush's casket in Texas and at the Rotunda.
On Wednesday, five U.S. Presidents and a number of vice presidents attended the funeral service at the National Cathedral in D.C., including President Donald Trump. George W. Bush, Bush's oldest son, gave a moving eulogy that brought him to tears at the end.