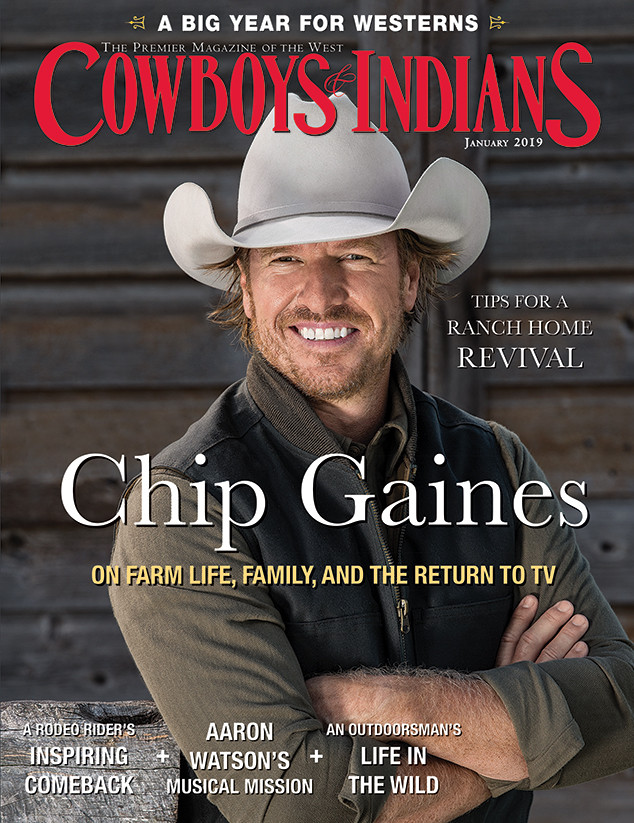 Mike D'Avello, courtesy Magnolia
In a new interview, Chip Gaines talks about his feelings filming the later seasons of Fixer Upper, revealing that while the show started out fun, it eventually made him feel "caged" and "trapped."
In 2017, he and wife Joanna Gaines announced that season five of their hit HGTV reality show would be the last. Last month, the parents of five revealed that they are returning to television with their own TV cable network, a partnership with Discovery, Inc., which owns HGTV.
"TV was a funny thing for me. I'm an authentic, sincere person. So, as long as things are natural and organic, I'm in my element," Chip told the magazine Cowboys & Indians in a January 2019 cover interview, carried out before the family's network deal was announced. "But the more staged something becomes, or the more required something becomes, it boxes me up, and I felt like toward the end of the Fixer Upper journey, I felt caged, trapped. Jo and I couldn't figure it out."