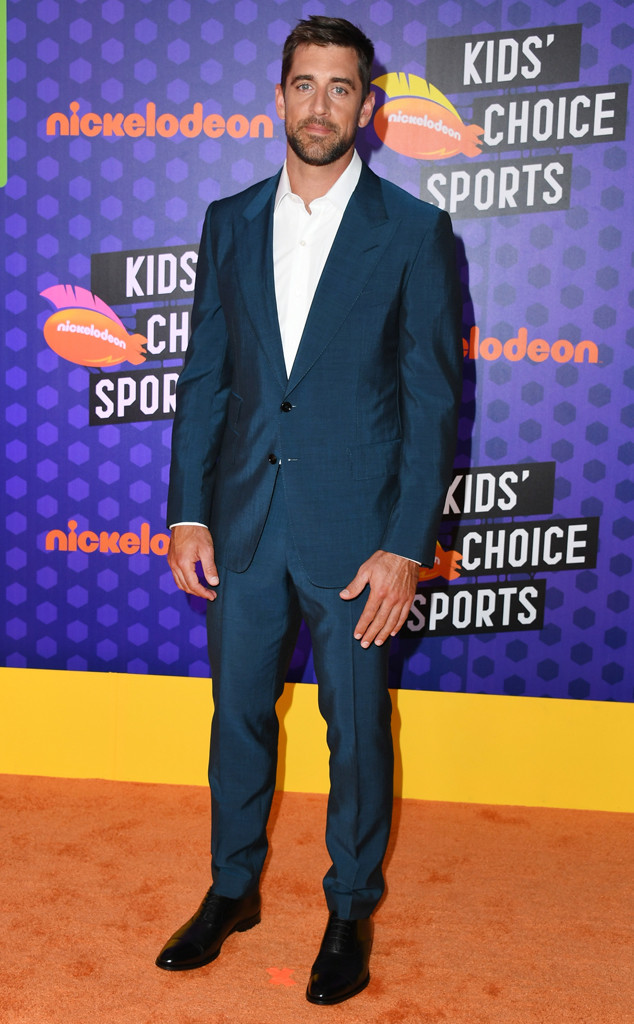 Jon Kopaloff/Getty Images
Aaron Rodgers seems to be on better terms with his family.
On Monday, the quarterback spoke to reporters about the firing of the Green Bay Packers' head coach Mike McCarthy. The termination took place on Sunday after the team lost to the Arizona Cardinals. It also happened to occur on Rodgers' 35th birthday.
When asked if he knew the firing was coming, the athlete replied, "No, not at all. I mean, I found out, I'm sure, the same way that most of you found out. I was at home with my folks in town for my birthday. When I found out, I was as shocked as many of you were, I'm sure."
The family update came just two weeks after Aaron's brother, Jordan Rodgers, publicly shaded the football star on social media. It all went down when Aaron posted a video asking fans to help raise money for those affected by the wildfires in California.
"PLEASE DONATE, SPREAD AWARENESS & SEND LOVE," Jordan wrote on Twitter along with this brother's message. "But when your own Mom is home alone during the fires, car packed ready to evacuate, & you miss the fundamental first step of compassion; calling your parents to make sure they are safe....Everything else just feels like an act."