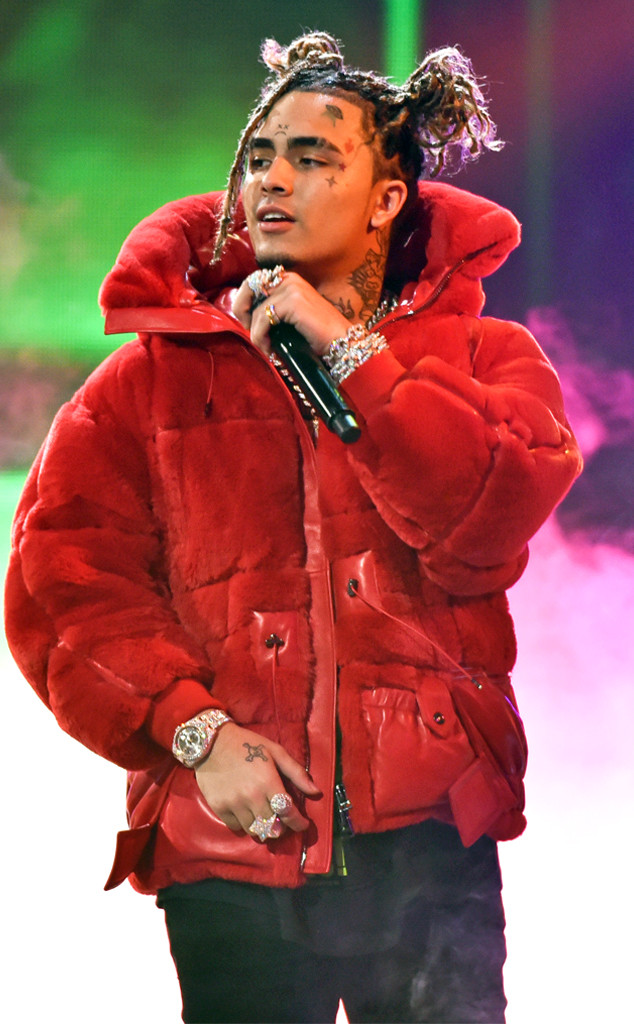 Aaron J. Thornton/FilmMagic
Lil Pump has found himself in a legal situation.
Police confirm to E! News that the "I Love It" rapper was detained in Denmark this week for undisclosed reasons. According to TMZ, someone in the group was holding something illegal.
When interacting with police, Lil Pump began live streaming the encounter and flipped off an officer behind his back.
Once police found out, TMZ reports that they decided to detain him even longer. As a result, Lil Pump's concert in Finland was cancelled. E! News has reached out to the musician's team for comment. Based on Instagram Stories, the "Gucci Gang" rapper appears to now be a free man.
The incident comes as Lil Pump is traveling the world as part of the Harverd Dropout Tour. His next tour stop is in Oslo, Norway this Thursday.