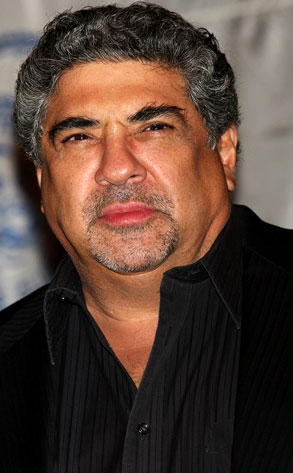 Scott Gries/Getty Images
Big Pussy's big temper is gonna cost him.
Former Sopranos turncoat Vincent Pastore has settled a $5.5. million civil suit filed against him by ex-fiancée Lisa Regina, who claimed the actor assaulted her back in April 2005.
The terms of the settlement were not disclosed, but the deal came several days into the New York trial, and after the 62-year-old took the stand in his own defense.
Despite pleading guilty back in 2005 to attempted assault, Pastore has maintained his innocence and has since claimed he regretted not fighting the charge. He testified last week that he and Regina did get into a loud argument en route to New Jersey, but insisted he never laid a hand on her.