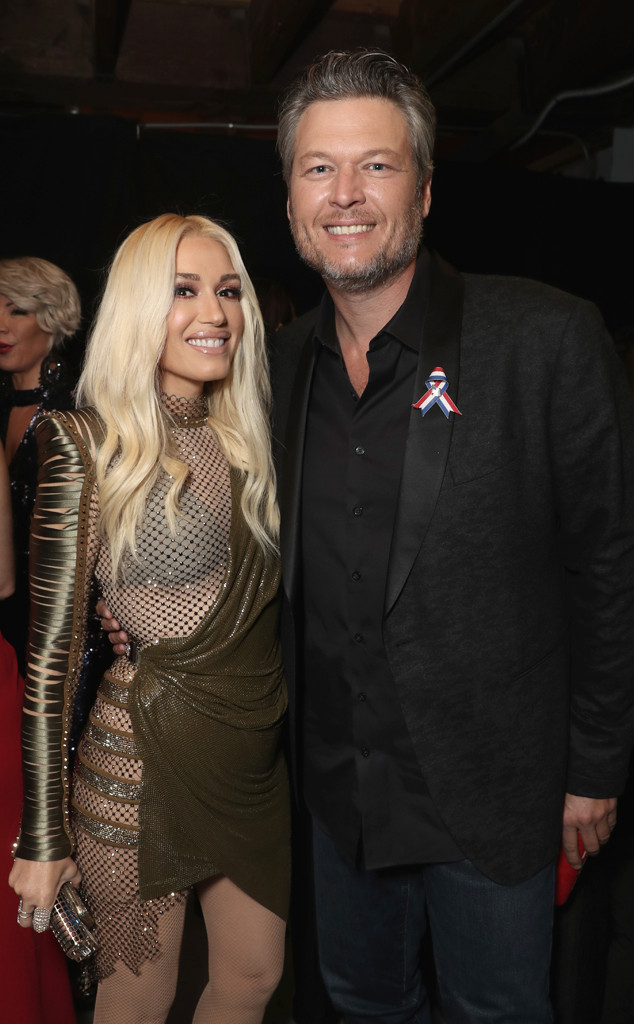 Todd Williamson/E! Entertainment
Will Gwen Stefani soon say "I do" with Blake Shelton?
The "Make Me Like You" singer and her Voice beau, who have been going strong for over three years, have been the subject of engagement rumors for quite some time now. So, when Stefani appeared on Tuesday's episode of The Ellen DeGeneres Show, talk show host Ellen DeGeneres couldn't help but grill her pal on her relationship.
DeGeneres started off by asking Stefani about Shelton's Sexiest Man Alive title, which was recently awarded to by Idris Elba. "When the title came upon him, did you notice he became better in bed?" DeGeneres asked.
Shocked by the frankness of the inquiry, Stefani shouted, "Oh my god! That was so crazy!"