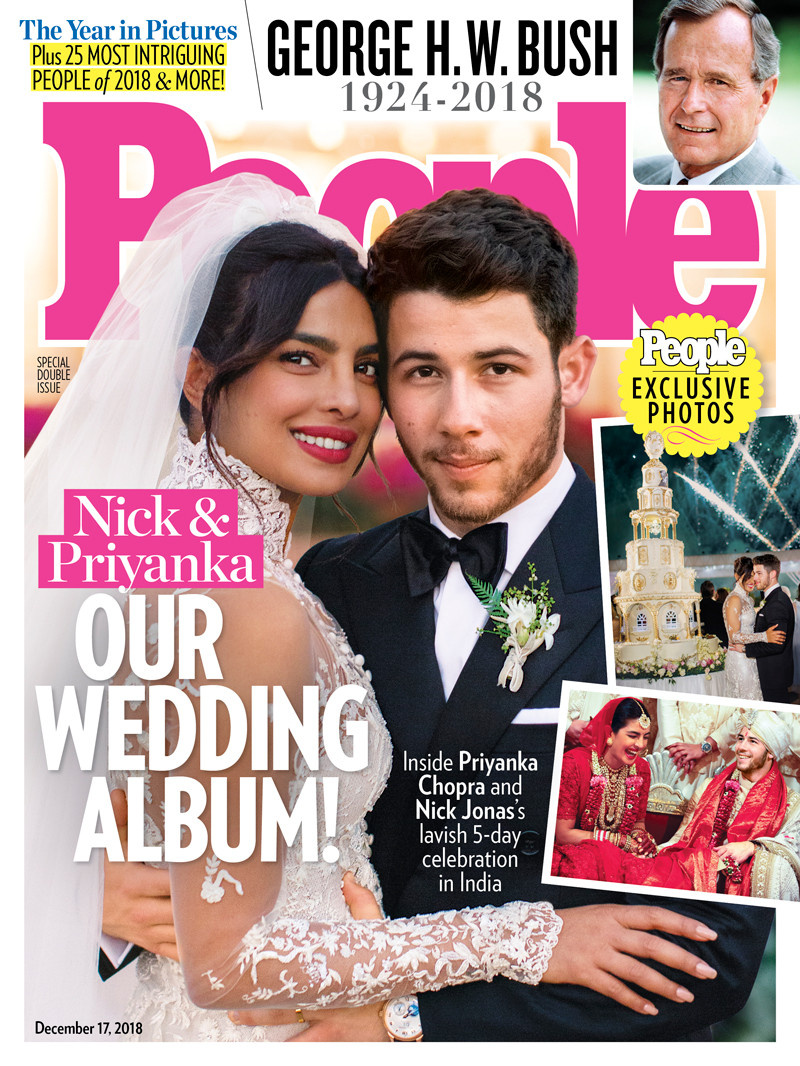 People Magazine
Everyone is talking about Priyanka Chopra's wedding glow.
In case you missed it, the Indian-born actress married singer Nick Jonas with a cross-cultural, week-long wedding celebration that made news around the world. While the anticipation for the event had everyone on their seats, today, we got a sneak peak into the couple's fabulous nuptials, courtesy of People Magazine.
While her Ralph Lauren gown, which features beautiful lace details and a high neckline, and veil are bridal wear goals, there's one thing that stood out the most: Her red lipstick. Red is a bold choice for wedding day makeup, as many brides, including her BFF Meghan Markle, tend to go for nude tones. Yet, Priyanka's makeup artist Yumi Moore thought the bold lip would complete her "soft and natural look to match the spirit of her Ralph Lauren wedding dress."