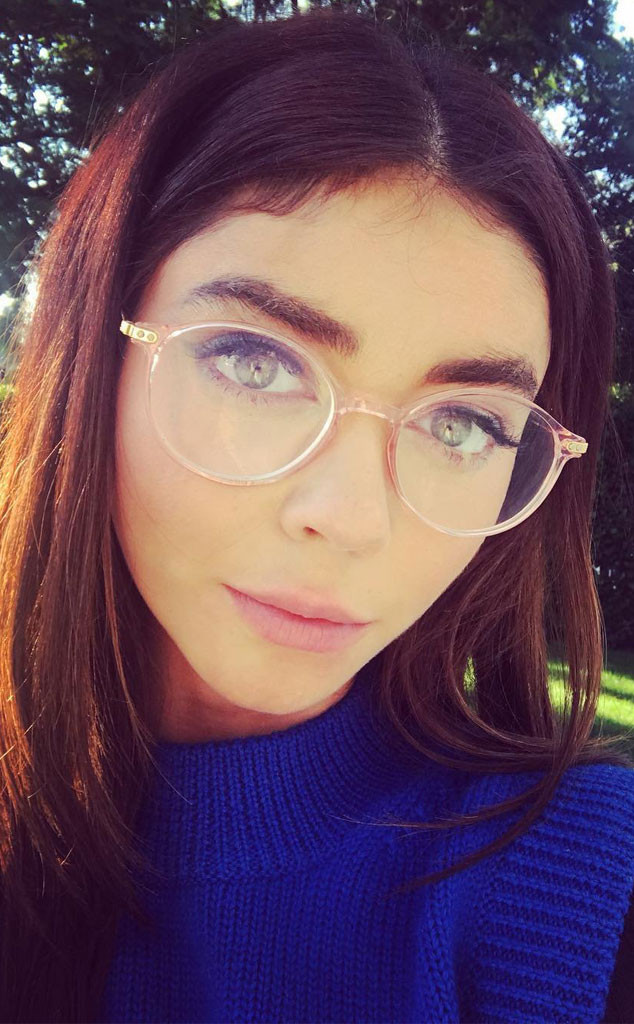 Instagram
Sarah Hyland's social media platforms will be dark for a bit as she continues to mourn her cousin who died in a car crash over the weekend.
On Sunday, the Modern Family star revealed in her Instagram story that her 14-year-old cousin Trevor Canaday was killed by a drunk driver on Saturday night in Omaha, Nebraska. Trevor's father, Bryan, was hospitalized and survived. She shared a screenshot from her family's GoFundMe page run by Trevor's sisters that is raising money for funeral costs and medical expenses and wrote, "This is my 14 year old cousin Trevor. Yesterday, he was killed by a drunk driver. My uncle is still in the hospital in need of more surgeries."
Despite the tragedy, Hyland apparently continued to receive some negative comments from social media users. She called them out on Twitter and encouraged anyone with anything negative to say not say it at all. "I'd like to ask those who have negative thoughts or opinions about the tragedy that happened to my family, to keep them to themselves. You don't know all the details. And how dare you attack when a beautiful life has been lost," she wrote.
Unfortunately, the hostility continued. "You guys finally did it. Your horrible negative ignorant words have broken me. Happy?" Hyland tweeted. "Staying offline for a while. I have a special announcement and video releasing on Wednesday I believe. So. There's that."