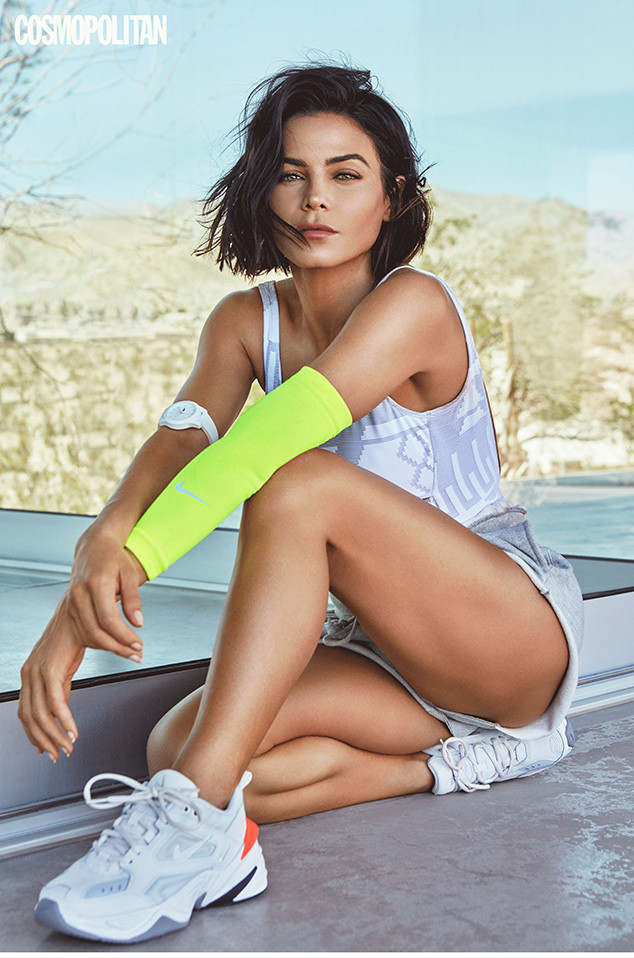 Dennis Leupold for Cosmopolitan
It's been seven months since Jenna Dewan and Channing Tatum called it quits.
In a new interview with Cosmopolitan released Tuesday, the World of Dance star reflected on the split and how she's navigating this new phase of her life.
"People are like, 'How do you get through this?'" she told the magazine. "I didn't run away from my feelings. I let myself cry. I let myself grieve. This is one of those situations where I will see the light. The dawn is coming."
Tatum and Dewan met on the set of their 2006 movie Step Up and tied the knot in 2009. They welcomed a daughter, Everly, in 2013 and seemed to live a picture-perfect family life. Fans applauded them for their cute couple photos and adorable antics, like when Dewan showed Tatum her Magic Mike-like moves on Lip Sync Battle.
For all these reasons, shaking the title of "Mrs. Tatum" hasn't been easy. Ellen DeGeneres even called Dewan by her former last name during a guest appearance on her talk show earlier this year.
"I'm obviously super aware that people know me, they know Channing, they know us together," Dewan said. "We'd been a beloved couple for a long time. I was in Berlin and people were like, 'We love your Lip Sync Battle!' I was like, oh my god. You mean the time when I humped my husband-at-the-time's face? I'm so glad that's my calling card."