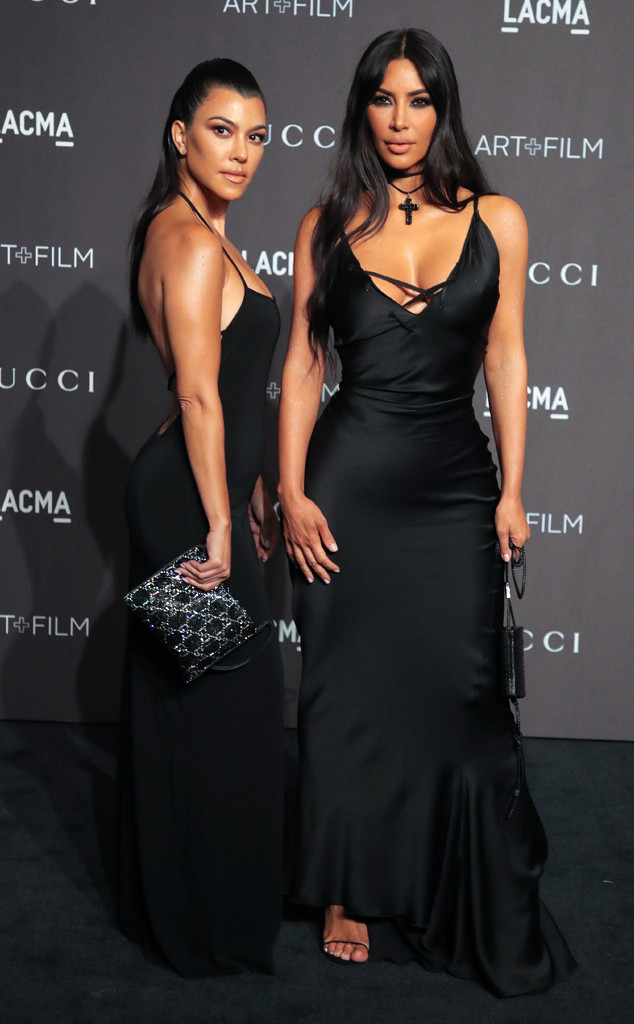 Shutterstock
Kim Kardashian thinks Kourtney Kardashian might take legal action against her.
The KKW Beauty founder, who has been feuding with her sister on Keeping Up With the Kardashians this season, opens up about their relationship in a new video with Jimmy Kimmel. In the video, the late-night host asks Kim three ridiculous questions, including one about her sisters.
When asked which of her sister she thinks is "most likely" to sue her, Kim takes a short pause and replies, "Kourtney."
"She is ruthless," Kim adds. She then shares that Kourtney "maybe as a joke" has threatened legal action against her in the past.