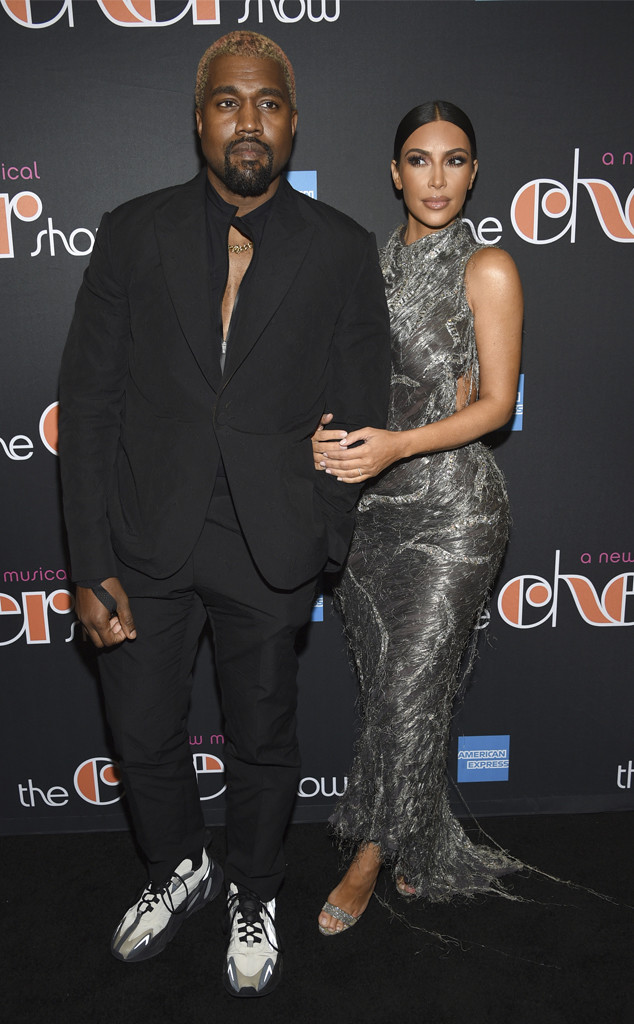 Evan Agostini/Invision/AP
Kanye West is apologizing for his "lack of etiquette" after being called out on Twitter.
In a statement released on his Twitter, the star wrote, "To Cher and the Cher show team...the dynamics of Cher and Sonny's relationship made Kim and I grab each other's hand and sing "I got you babe"... please pardon my lack of etiquette. We have so much appreciation for the energy you guys put into making this master piece."
His remorseful tweet came after the rapper and his wife Kim Kardashianattended the opening night of The Cher Show, where one cast member spotted the A-lister doing one thing we have all been guilty of: texting during the show. Jarrod Spector, who plays Sonny Bono in the show, tweeted, "Hey @kanyewest so cool that you're here at @TheCherShow! If you look up from your cell phone you'll see we're doing a show up here. It's opening night. Kind of a big deal for us. Thanks so much."
Yikes!
Other than the very public call-out, it seems Kanye and Kim had a nice date night in New York City. After all, Kim is a big fan of Cher. Fans of Keeping Up With the Kardashians might recall Kim's meet and greet with the singer, where Kim literally dressed in a Cher-inspired ensemble.