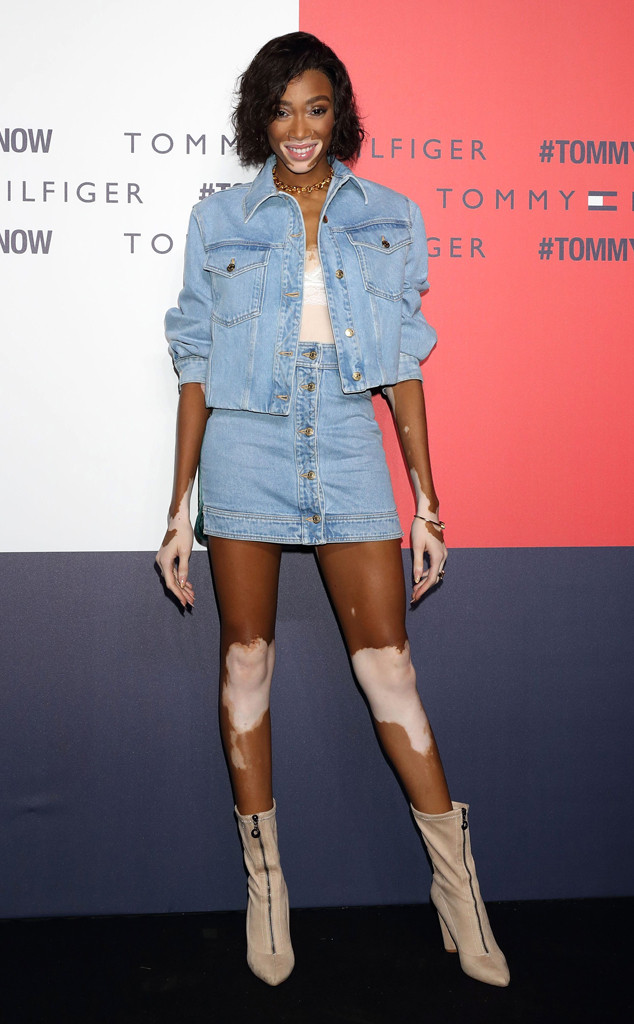 Masatoshi Okauchi/REX/Shutterstock
Winnie Harlow is setting the records straight on her statements about America's Next Top Model.
The former reality show contestant took to Instagram on Monday to clear the air about the controversial comments she made back in May. As a refresher, Harlow said on Watch What Happens Live! with Andy Cohen, "I really started [modeling] after the show because that really didn't do anything for my career...which it doesn't do for any model's career realistically."
At the time she said that she "thought that was going to be a career starter, but it was really like a reality TV show... That's not what I signed up for."
But, regardless of her expectations, the 24-year-old acknowledged, "It was still a part of my history and I'm really grateful for everything that I've done to get where I am."