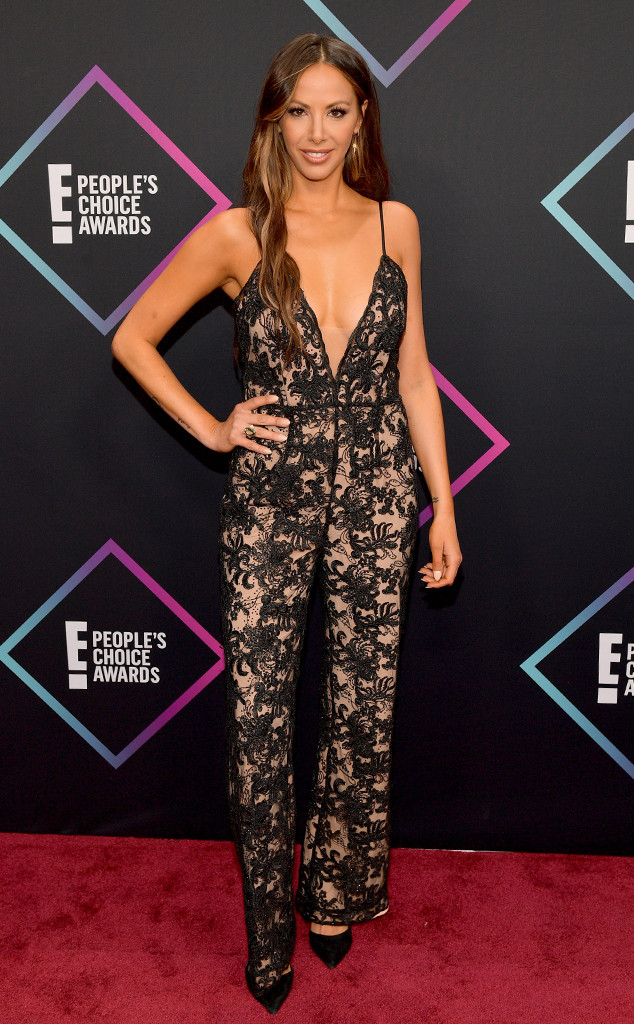 Matt Winkelmeyer/Getty Images
Kristen Doute is no stranger to drama.
The Vanderpump Rules star has feuded with everyone from Lisa Vanderpump to Sheana Shay to Lala Kent. While she's grateful that her relationships with co-stars Ariana Madix and Tom Sandoval are now "in a good place" as the hit reality series enters its seventh season (premiering Dec. 4), there's one person she's making it her "mission" to "take down".
"I definitely have it out for James Kennedy," Kristen told E! News of her controversial ex while in Sydney recently. "James doesn't evolve as a person. He doesn't grow, and he just keeps getting worse. He's just still around, like a little cockroach. He just won't die."
Still, the 35-year-old—who's been dating Brian Carter since they met on Bumble in 2015—has (slightly) toned it down from her wild days of Insta-sleuthing and drink throwing. And she's learned to embrace her "Crazy Kristen" nickname.
"I got offended by being called 'Crazy Kristen' when I was actually being crazy because I didn't want to accept it," the James Mae designer tells E! News.
"But I think the feelings that I had were very validated when I was doing all these things. It was because I was hurt, and no one was getting my side of it. But, you know, some people just aren't going to get your side of it. It doesn't mean you can keep acting like a fool to make your point."
Vanderpump Rules' seventh season kicks off with Jax Taylor and Brittany Cartwright's engagement in episode 1 and, Kristen promises, "there's a lot of bangs to come".
"I think this season is a lot more interesting drama because it's not as young and catty," she says. "It's real-life, deep rooted things. There's so much love, it's like a family. And when there's so much love, you're going to get pissed off at some of their decisions because you think that your way would be better for them. There's a lot of that that happens."
As for the rumours that Kristen's been demoted to only occasional appearances in season 7?
"No, it's is not true," she tells E! News. "I'm guessing either James Kennedy started this rumour or perhaps Billie Lee because I noticed when the reports started coming out they said Billie Lee was a main cast member, and I was like, huh, that's weird."
Next up, the James Mae designer is looking forward to serving as a bridesmaid in Jax and Brittany's June 2019 wedding in Kentucky.
"I've seen Brittany's dress and it's perfect. I cried. I cry over everything that makes her happy," says Kristen. "Brittany's gone through hell and back with Jax and filming the show and just trying to be a good person, so she deserves it more than anybody.
"This wedding is Brittany's absolute dream come true, and seeing her happy makes me so happy, and Jax is so excited. He's already talking about children. I'm like, you caught the bug, boy."
Vanderpump Rules season 7 streams Tuesdays from Dec. 4, same day as the US on Foxtel and hayu.
Related:
Vanderpump Rules Cast - E! People's Choice Awards Glambot