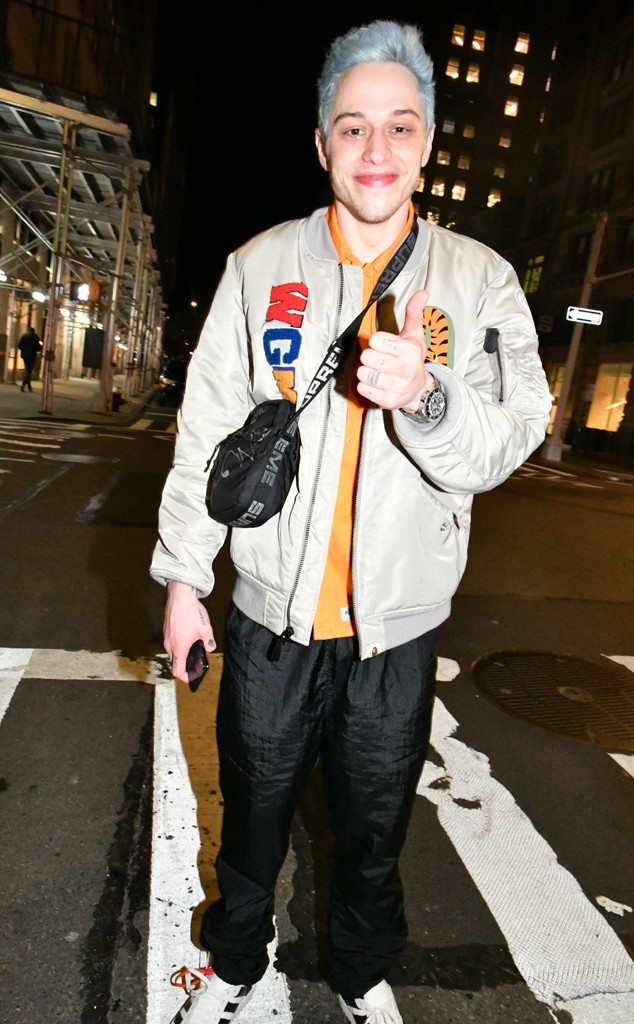 SKYLINE / SplashNews.com
Pete Davidson is back on the dating scene.
A source told E! News the Saturday Night Live comedian "is dating again" two months after the end of his engagement to Ariana Grande. They were engaged for four months before splitting in October. Prior to dating Grande, Davidson was linked to Larry David's daughter Cazzie David. The two of them split in May after dating for two years.
Sources told E! News not long after their breakup that Davidson was "doing fine. He has a strong support system of family and friends around him that are keeping him laughing."
The insider at the time added, "While Pete's focusing on himself, he always wishes the best for Ari."