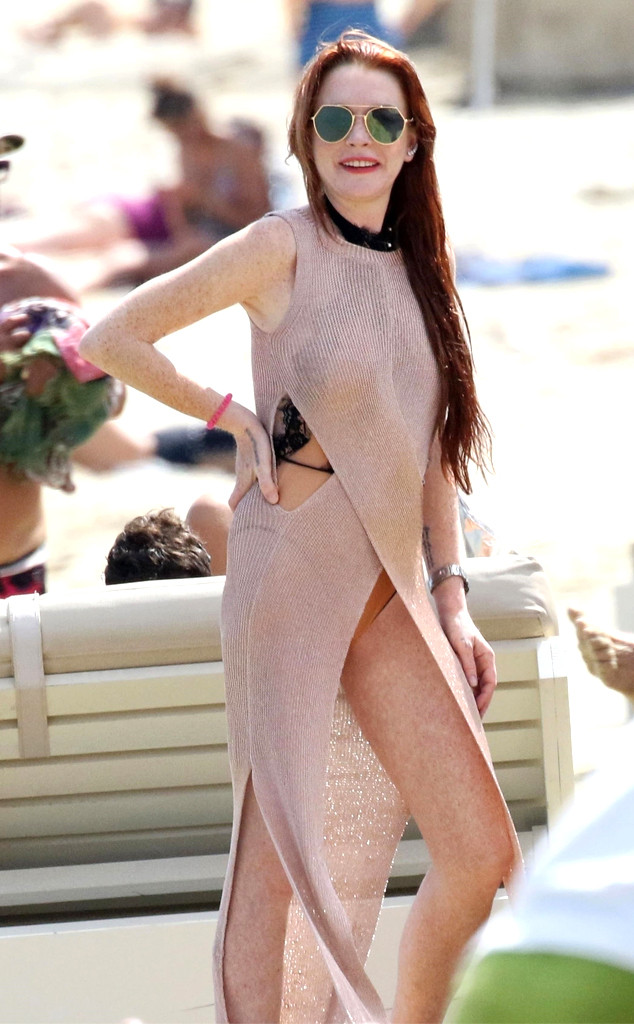 BACKGRID
Did you miss her? Lindsay Lohan is back, with her own beach club reality show, and it looks just as wild as you'd expect.
In the first Lindsay Lohan's Beach Club promo, below, Lohan is doing her best Ariel from The Little Mermaid on the beach with a voiceover acknowledging, well, the Lindsay Lohan of it all.
"I've gone through so much in my past. People have always given me trouble for going to clubs, so why don't I just open my own?" she asks.
How do you work at Lohan Beach House? "To work for me, you have to be the best of the best," she says over shots of hot beach people.