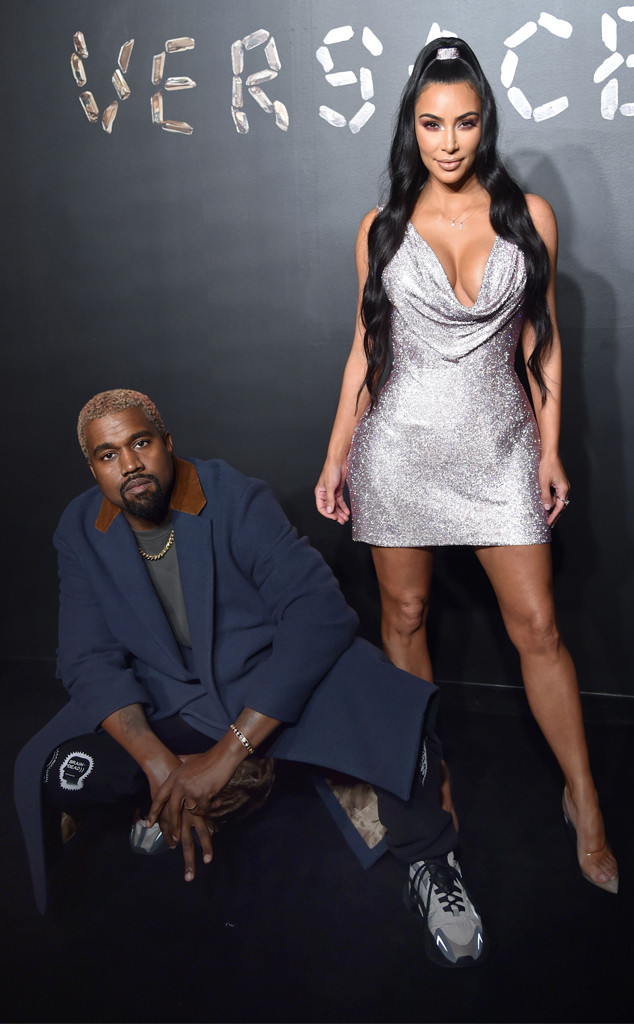 Stephen Lovekin/WWD/Shutterstock
Versace hosted its pre-fall runway show in New York on Sunday and there were several stars in attendance.
Kim Kardashian and Kanye West made a date night out of the whole event. The Keeping Up With the Kardashians star dazzled in a dress made out of pink crystals and accessorized her look with see-through heels, a high ponytail and a sparkly eye.
The KKW Beauty head sat front row with her hubby, who joked he was going to steal an earring after one fell onto the runway.
"Y'all, I'm about to steal this earring that dropped…They think they're getting this back. We're about to steal this," the rapper said.