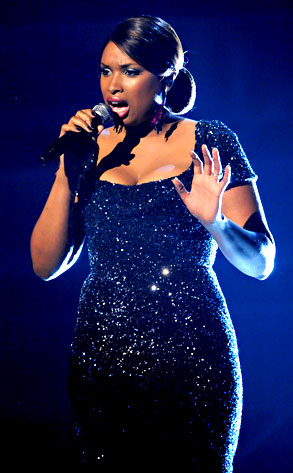 AP Photo/Mark J. Terrill
After her moving performances at the Grammys and the Super Bowl, Jennifer Hudson is about the take the obvious next step in her re-rise to stardom.
The Oscar and newly minted Grammy winner is set to hit the road on a co-headlining tour with R&B singer Robin Thicke. They'll take the stage for the first show on April 2 in Philadelphia, and wrap up five weeks later on May 8 in Houston.
"I'm so grateful—my first Grammy and my first tour," she told People. "It doesn't get better than that."
The Dreamgirl returned to work two weeks ago following the tragic murders of her mother, brother and nephew. She's currently amidst a string of public performances and on the cusp of releasing her new video, "If This Isn't Love."